This week, U.S. Sen. Marco Rubio, R-Fla., who sits on the U.S. Senate Foreign Relations Committee, unveiled a proposal to send Israel $3.3 billion in military aid and security assistance annually based on the Memorandum of Understanding between the two countries.
Rubio paired up with U.S. Sen. Chris Coons, D-Del., who also serves on the committee, on the "United States-Israel Security Assistance Authorization Act." The two have worked before on the matter and were able to pass the measure through the Senate in the "Strengthening America's Security in the Middle East Act" which hasn't passed the U.S. House. That being the case, the senators are now pushing the aid as a separate bill.
"The people of Israel face unprecedented threats from Iran's terror-sponsoring regime in Tehran, Iranian-backed proxies like Hezbollah, and other malign actors in the region. In the wake of recent threats from the Iranian regime and their proxies, we must ensure that our allies in the region are prepared to defend themselves." Rubio said. "This important bipartisan legislation advances America's interest in the region and helps to keep Israel safe."
"The events of the past few days are a stark reminder of the importance of U.S. assistance to Israel's security. While we work to de-escalate tensions in the region, I remain committed to the security of our allies in the Middle East," Coons said. "The assistance included in this bill will help Israel protect itself in a time of great uncertainty in the region; deter – and if necessary defend against – Iran, Hezbollah, and Hamas; and deepen bilateral U.S.-Israel ties for decades to come."
The bill was sent to the Foreign Relations Committee on Thursday. So far, there is no counterpart over in the House.
Reach Kevin Derby at kevin.derby@floridadaily.com.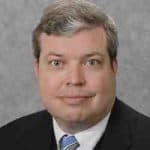 Latest posts by Kevin Derby
(see all)