U.S. Sen. Marco Rubio, R-Fla., doubled down on his efforts to send more federal funds to the Panhandle which is still recovering from Hurricane Michael devastating that area in October.
On Friday, with the Senate trying to advance an appropriations bill and avoid a government shutdown, Rubio called on U.S. Senate Majority Leader Mitch McConnell, R-Ky., and U.S. Senate Minority Leader Chuck Schumer, D-NY, to send U.S. Department of Agriculture (USDA) emergency appropriations for states affected by Hurricanes Florence and Michael as part of the final bill.
Rubio was joined by a host of senators from the region including outgoing U.S. Sen. Bill Nelson, D-Fla., and the senators from Georgia, the Carolinas and U.S. Sen. Doug Jones, D-Ala.
"We are writing in support of our farmers, ranchers, producers, and communities that were devastated in the wake of multiple natural disasters in 2018. The destruction we have seen firsthand in our respective states, coupled with the poor overall condition of the farm economy, has demonstrated the clear need for Congress to provide a supplemental disaster appropriations bill immediately," Rubio and the senators wrote. "Hurricanes Florence and Michael made landfall in the Southeast in September and October, respectively, leaving a historic level of destruction from Florida to Virginia. Hurricane Michael caused more than $2.5 billion in losses to Georgia's agricultural industry, nearly $1.5 billion in agricultural production losses in Florida, and an estimated $307 million in damages and the loss of more than 2,500 jobs in Alabama. Similarly, Hurricanes Florence and Michael are responsible for $1.1 billion worth of destruction to North Carolina's crops as well as $205 million in agriculture losses in South Carolina. As a result from these disasters, cotton was ruined during a crucial harvest period, destroying what promised to be a historically high yield. Peanuts, sweet potatoes, and a multitude of other fruits and vegetables that were not yet harvested rotted in the soil. High winds leveled acres of timber stands and pecan trees and demolished poultry, pork, and cattle barns, killing and dispersing animals and livestock."
"We believe it is our duty as members of Congress to step in and assist farmers and others who are in need. We ask that as leaders of the United States Senate you direct this body to work with the House of Representatives to include emergency appropriations for those states affected by Hurricanes Florence and Michael in the next appropriations bill the Senate considers," they added.
In the meantime, Rubio is sending staffers to work with state CFO Jimmy Patronis' efforts to help the area recover.  On Friday, Rubio announced his staff "will host a comprehensive recovery assistance center in Panama City to assist individuals, small businesses, and the agricultural industry affected by Hurricane Michael" as Patronis "will make available insurance companies and representatives to provide on-site assistance to policyholders to file or check on an outstanding claim, and obtain needed insurance assistance and information. Floridians who have been denied by FEMA can find out if they qualify to appeal by bringing their denial letter and recent FEMA correspondence."
"My office stands ready to assist the communities in the Northwest Florida as they recover and rebuild after the devastation of Hurricane Michael," Rubio said. "I've seen the damage inflicted across the Panhandle, and I hope that this recovery assistance center will bring much-needed relief for Floridians who suffered hardship after the storm. I'm committed to ensuring that the Panhandle comes back stronger than ever, and I'm grateful to the organizations, companies, and government agencies who are participating in this effort."
Rubio staffers will be at Bay High School in Panama City on the following dates:
Thursday, Dec. 6 – 10am – 5pm CST
Friday, Dec. 7 – 11am – 7pm CST
Saturday, Dec. 8 – 10am – 2pm CST
Kevin Derby can be reached at Kevin.Derby@floridadaily.com.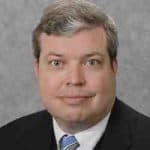 Latest posts by Kevin Derby
(see all)