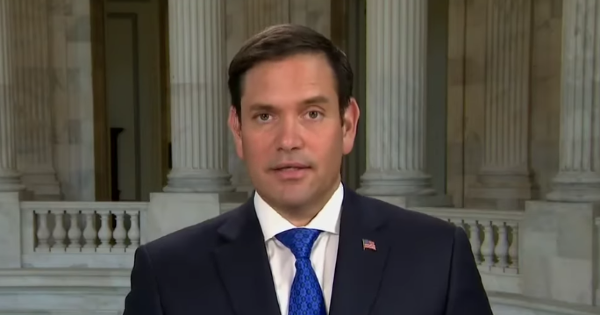 This week, U.S. Sen. Marco Rubio, R-Fla., a member of the U.S. Senate Foreign Relations Committee, put a hold on two of President Joe Biden's nominees to serve as ambassadors.
Rubio put a hold on Nicholas Burns who Biden nominated to serve as ambassador to China. Burns served as undersecretary of state and as U.S. ambassador to NATO under President George W. Bush and ambassador to Greece under President Bill Clinton.
In putting a hold on Burns, Rubio hit his record on China and his business efforts.
"Nicholas Burns has a long career in public service, but it is a career defined by the failure to understand the threat posed by the Chinese Communist Party," Rubio said. "In fact, Burns displayed no remorse or concern about his current business relationships with nationless corporations operating in China. Burns is exactly the type of nominee I expect from President Biden given this administration's weak approach toward China, including lobbying against my bipartisan Uyghur Forced Labor Prevention Act. The last thing we need is another caretaker of American decline in the room with the Chinese Communist Party."
Rubio also put a hold on the nomination of Julissa Reynoso Pantaleón to serve as ambassador to Spain. She is currently the chief of staff to First Lady Jill Biden and served as President Barack Obama's ambassador to Uruguay.
"Julissa Reynoso Pantaleón is a Castro sympathizer and apologist who has absolutely no business being in our government," Rubio said. "Her direct involvement in helping to exchange incarcerated members of the regime's intelligence service, while serving a sentence in a U.S. prison amid the Obama-Castro appeasement policy, raises serious questions about her character and judgement. One thing I am confident of, though, is that Reynoso would not push Spain to increase pressure on the authoritarian regimes in Cuba, Nicaragua, and Venezuela. In fact, she will likely give Spain a pass for turning a blind eye. We need someone who is committed to freedom and human rights in the Western Hemisphere, not an envoy for dictators."
A hold can be removed if the Senate holds a closure vote.
With dozens holds on State Department nominees, at the start of the month, U.S. Senate Majority Leader Chuck Schumer, D-NY, took to the Senate floor to weigh in on the matter.
"Of all the mandates of the government, the most important is protecting the American people from threats, foreign or domestic. To do so, the president relies on an army of dedicated public servants: our expert ambassadors, diplomats, undersecretaries, assistant secretaries who play a critical role in our government," Schumer said. "But for months, some Senate Republicans have gone to great lengths to place pointless holds on over 100 of these nominees. The consequence: scores of empty desks in the State Department, in our embassies, in the Department of the Treasury and other agencies.
"These nominees are not controversial. They are routinely confirmed by consent in this chamber, until a few people decided that they wanted to make a big show of this for whatever reason," Schumer added. "By this point in the Trump administration, for instance, both sides worked together to confirm thirty-two ambassadors by voice vote. Most of us didn't like the Trump administration or the people he's appointed, but we had enough integrity, enough faith in the future of this country, in the strength of this country not to let politics enter into what had been routine decisions. Right now, Republican obstruction has meant only four such nominees have been agreed to.
"So, the bottom line is let me be clear: Republicans who are holding up these nominees are endangering our national security, making it harder for our country to respond to threats at home and abroad," Schumer continued. "We hear a lot of talk about national security on the other side, but what it comes down to is they are preventing 32 State Department nominees and at least 10 Defense Department nominees from quick confirmation. That is wrong and—I would hope that they would think about it and let these fine people go through the way that it has been done under Democratic and Republican administrations in the past."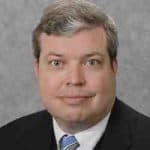 Latest posts by Kevin Derby
(see all)