More than six months after Hurricane Michael slammed into Northwest Florida, recovery efforts are continuing. On Tuesday, U.S. Sen. Marco Rubio, R-Fla., met with Panama City officials as he tries to get a relief package through Congress.
Rubio pointed to additional federal funds headed to the area, including newly announced grants from the Federal Emergency Management Agency (FEMA) to the state government.
"Panama City will receive $2.483 million and Gulf Coast Electric Cooperative, Inc. will receive $31.597 million for Emergency Protective Measures," Rubio's office noted.
Still, the senator was not happy about efforts to get more funds to the area.
"It's shameful that my colleagues have decided to play politics with disaster funding at the expense of survivors in the Panhandle who are still suffering and trying to piece their lives, homes, and communities back together," Rubio said. "Today, I hosted Panama City officials in D.C., and they reiterated just how dire this situation has become. My message to them and to all Hurricane Michael survivors is that you have not been forgotten. I will continue to make the case to my colleagues that it's time to put politics aside and do what's right — it's time to pass a comprehensive disaster relief package."
Panama City Mayor Greg Brudnicki, Panama City Manager Mark McQueen and Bay County Superintendent  Bill Husfelt met with Rubio on Tuesday. Also attending was former U.S. Rep. Steve Southerland, R-Fla., who is now the chairman of Stand Up North Florida. Last month, Southerland spoke before the state Senate Appropriations Subcommittee on Agriculture, Environment, and General Government about the region's economic and environmental needs and focused on how North Florida continues to recover from Hurricane Michael.
After the meeting, Rubio doubled down on his efforts to get a relief package through Congress.
"Getting disaster relief passed in Washington has taken way too long," Rubio said. "This is ridiculous already. Hopefully the House is going to begin the process next week and I hope we can shortly thereafter do something here in the Senate. The people of Northwest Florida in particular have been almost a year waiting for some help from the Federal government. We have to act now. And I'll be continuing to work very hard to get something done, because it has taken far too long, and far too many people have been hurt."
Kevin Derby can be reached at Kevin.Derby@floridadaily.com.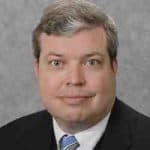 Latest posts by Kevin Derby
(see all)