During the battle for the Republican presidential nomination in 2016, U.S. Sen. Marco Rubio, R-Fla., and U.S. Sen. Rand Paul, R-Ky., did not agree on much when it came to foreign policy. But, on Wednesday, the two teamed up to call on President Donald Trump to suspend talks with Saudi Arabia as the two countries try to hammer out a civil nuclear agreement.
Rubio and Paul were joined by other Senate Republicans including Cory Gardner of Colorado, Dean Heller of Nevada and Todd Young of Indiana in sending a letter to Trump calling on him to suspend negotiations. They cited the Saudi murder of journalist and Washington Post columnist Jamal Khashoggi as the chief reasons to suspend talks with the Saudis.
"We write to request that your administration suspend talks related to a potential civil nuclear cooperation agreement between the United States and Saudi Arabia," the senators wrote. "Prior to the murder of Saudi journalist Jamal Khashoggi at the Saudi Consulate in Istanbul, Turkey, we already held serious reservations about negotiations for such an agreement.  In particular, we remain concerned that the Saudi government has refused, for many years, to consider any agreement that includes so-called 'Gold Standard' requirements against pursuing technologies to enrich uranium and reprocess plutonium-laden spent nuclear fuel.
"As you know, the 2009 civil nuclear cooperation agreement between the United States and the United Arab Emirates created this 'Gold Standard' when the Emirates committed not to pursue uranium enrichment, plutonium reprocessing, and other nuclear fuel-making activities that can bring a nation within weeks of producing a nuclear weapon.  Given your administration's ongoing efforts to press the Iranian regime—in the words of Secretary of State Mike Pompeo—to 'stop enrichment and never pursue plutonium reprocessing,' we have long believed that it is therefore critical and necessary for the Kingdom of Saudi Arabia to accept and uphold this 'Gold Standard' for responsible nuclear behavior," the senate Republicans continued.
"The ongoing revelations about the murder of Saudi journalist Jamal Khashoggi, as well as certain Saudi actions related to Yemen and Lebanon, have raised further serious concerns about the transparency, accountability, and judgment of current decisionmakers in Saudi Arabia.  In turn, these serious questions have solidified our reservations about pursuing a potential U.S. civil nuclear agreement with Saudi Arabia, and increased our willingness to advance, consistent with procedures in the Atomic Energy Act of 1954, a joint resolution of disapproval to block any such agreement at this time.  We therefore request that you suspend any related negotiations for a U.S.-Saudi civil nuclear agreement for the foreseeable future. We thank you for your attention, and stand ready to engage with your administration on this matter," they wrote in conclusion.
Earlier in October, Rubio joined Young and Gardner in calling on Trump to investigate the Saudi role in Khashoggi's death and consider sanctions.
Kevin Derby can be reached at Kevin.Derby@floridadaily.com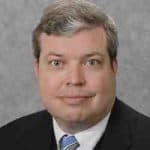 Latest posts by Kevin Derby
(see all)