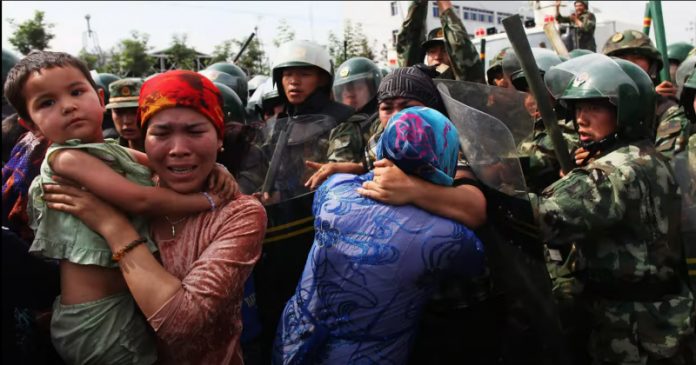 Last week, U.S. Sen. Marco Rubio, R-Fla., released a video on his "Uyghur Forced Labor Prevention Act" which went into effect earlier in June.
U.S. Rep. Jim McGovern, D-Mass., was able to get his bill through the U.S. House without opposition this week. Back in July 2021, Rubio was able to get the bill through the U.S. Senate without opposition.
When he brought the bill back at the start of 2021, Rubio's office offered some of the details of the proposal which had U.S. Sen. Jeff Merkley, D-Oreg., as the main cosponsor.
"This bipartisan bill will ensure that goods made with Uyghur forced labor in the Xinjiang Uyghur Autonomous Region (XUAR) do not enter the United States. Earlier this year, the State Department issued a determination that the Chinese Communist Party is committing crimes against humanity and genocide against Uyghurs and other Muslim minorities in Xinjiang," Rubio's office noted.
Rubio rounded up more than 50 cosponsors including U.S. Sen. Rick Scott, R-Fla., and guided the bill through the chamber on a voice vote.
"The United States is so reliant on China that we have turned a blind eye to the slave labor that makes our clothes, our solar panels, and much more," Rubio said when the bill cleared Congress. "That changes today. Our Uyghur Forced Labor Prevention Act will require businesses importing goods into the United States to prove that their supply chains are not tainted with slave labor. It is time to end our economic addiction to China."
"The United States must send a resounding and unequivocal message against genocide and slave labor wherever these evils appear," Merkley said. "This deal to get the Uyghur Forced Labor Prevention Act to the President's desk is essential in that effort. It ensures that American consumers and businesses can buy goods without inadvertent complicity in China's horrific human rights abuses. As the Chinese government tries to whitewash their genocide and claim a propaganda victory with the upcoming Olympics, it is more important than ever for us to speak out and take action."
President Joe Biden signed the bill into law.
"The president welcomes the agreement by Congress on the bipartisan Uyghur Forced Labor Prevention Act," then White House Press Secretary Jen Psaki said when the bill cleared Congress. "We agree with Congress that action can and must be taken to hold the People's Republic of China accountable for genocide and human rights abuses and to address forced labor in Xinjiang. That is why the administration has already taken concrete measures including imposing visa restrictions, Global Magnitsky Act and other financial sanctions, export controls, import restrictions, and the release of a business advisory. The president also rallied the G7 to commit to ensure all global supply chains are free from the use of forced labor—including from Xinjiang. The administration will work closely with Congress to implement this bill to ensure global supply chains are free of forced labor, while simultaneously working to on-shore and third-shore key supply chains, including semiconductors and clean energy."
Earlier in June, the U.S. Department of Homeland Security's (DHS) Forced Labor Enforcement Task Force released the strategy for implementing the new law. Rubio wrote an op-ed, calling on Biden to fully implement the law.
Rubio doubled down on his position last week in a new video.
"American corporations and consumers can no longer turn a blind eye to the suffering of Uyghurs and other predominantly Muslim ethnic groups in XUAR," Rubio said. "Finally, the United States is standing up to the Chinese Communist Party and its use of slave labor. The Biden Administration must strictly and aggressively enforce this law."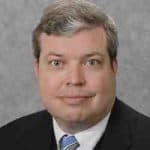 Latest posts by Kevin Derby
(see all)