On  Thursday, the U.S. Senate overwhelmingly voted for a bill authorizing $8.3 billion to ready for and combat coronavirus.
The bill passed on a 96-1 vote as U.S. Sen. Rand Paul, R-Ky., voted against it. Both of Florida's senators–Republican U.S. Sens. Marco Rubio and Rick Scott–backed the measure. With the U.S. House passing the measure on a 415-2 vote on Wednesday, it now heads to President Donald Trump's desk.
Before the vote, Rubio, who is the chairman of the U.S. Senate Small Business and Entrepreneurship Committee and sits on the U.S. Senate Appropriations Committee, noted the bill sends more than $27.2 to Florida and will help the U.S. Small Business Administration (SBA) "to allow eligible entities that have suffered economic injury due to the coronavirus to access SBA's Economic Injury Disaster Loans."
"I am proud to have worked with House and Senate Appropriators and Leadership on this emergency supplemental package to ensure it includes the resources needed for Florida, as well as other states, to contain and mitigate the risks of the outbreak," Rubio said. "The emergency supplemental package also provides funding for the SBA to make loans to businesses affected by the coronavirus, as part of the existing Economic Injury Disaster Loan program.
"The coronavirus outbreak has already magnified deficiencies and vulnerability in our supply chain, of which small businesses play a vital role, and I will work with Administrator Carranza to ensure that SBA is able to effectively help those impacted," Rubio added. "I look forward to Congress' swift passage of this package and, moving forward, believe we need much bolder policy tools to support affected businesses and to address how we can reduce our dependence on China in critical sectors of our economy."
Rubio also weighed in after the bill cleared the Senate and noted he would be a roundtable event on coronavirus with public health leaders and Lt. Gov. Jeanette Nunez in West Palm Beach on Friday.
"This emergency supplemental package will provide critical resources to approve therapies to help treat the coronavirus, and to ultimately develop a vaccine," Rubio said. "Importantly, this package provides resources to Florida's small businesses and community health centers that are going to be on the front lines of dealing with the coronavirus. We need to prioritize resources in retirement communities, nursing homes, assisted living facilities, hospitals, and places frequented by elderly populations and those with compromised immune systems. I look forward to discussing with local officials in Florida tomorrow on ways our communities can best prepare for, and respond to, the coronavirus."
Scott also backed the measure and noted it would help expand telehealth services in the Sunshine State.
"The threat of the Chinese coronavirus is not going away. In the face of a public health crisis, I'm proud my colleagues joined together to give the Administration the resources it needs to protect Americans. This funding is critical to help federal, state and local governments continue to do everything possible to prepare for and prevent the spread of the Chinese coronavirus in the United States, and I'm urging the president to quickly sign the emergency supplemental bill," Scott said.
Reach Kevin Derby at kevin.derby@floridadaily.com.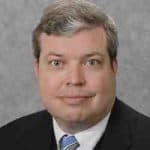 Latest posts by Kevin Derby
(see all)