On Thursday, the U.S. Senate joined the U.S. House by passing two bills with $1.4 trillion in appropriations, including $738 billion for defense, as Florida's two senators joined in passing one but clashed over the other.
The first appropriations act–which included the Labor-Health and Human Services-Education, Agriculture, Energy and Water Development, Interior-Environment, Legislative Branch, Military Construction-Veterans Affairs, State-Foreign Operations,and Transportation-Housing and Urban Development appropriations–passed on a 73-21 vote with U.S. Sen. Marco Rubio, R-Fla., backing it and U.S. Sen. Rick Scott, R-Fla., voting against it.
The second appropriations act–which brought in the Defense, Commerce-Justice-Science, Financial Services and General Government and Homeland Security appropriations bills–passed on a 77-16 vote with both Rubio and Scott voting for it.
Rubio, who sits on the U.S. Senate Appropriations Committee, weighed in on the bills on Thursday night.
"Whether it's the full $200 million for Everglades restoration, $2.4 billion to rebuild Tyndall Air Force Base, or $125 million for the STOP School Violence Act, I am proud to have secured a significant number of priorities for Florida in these two spending packages. Importantly, these packages also include the Disaster Tax Relief Act, a bill I was proud to support that will enact tax relief for families, businesses, and communities across our state who are still recovering from recent natural disasters, including Northwest Florida communities that were devastated by Hurricane Michael," Rubio said.
"These bills also fund priorities that are critical to our national security interest and regional partners. I was proud to co-author both the VERDAD Act, which provides $400 million to help restore democracy in Venezuela, and the Eastern Mediterranean Security and Partnership Act of 2019, which enhances our engagement in the Eastern Mediterranean region," Rubio continued. "Whether it be my unwavering support of religious freedom, fighting for human rights and democracy, or combating China, this bill makes it clear that the United States continues to be the biggest champion of freedom and democratic principles across the globe."
Despite voting for one of the bills, Scott wrote a piece for National Review to insist that Congress was spending too much.
"This week, Congress is set to vote on a giant spending package — 2,313 pages long — that was just released, was negotiated in secret, spends $1.4 trillion, and is chock full of member projects and special-interest giveaways," Scott wrote. "To put that number in context: Without any opportunity to read the bill, Congress will vote to spend more than $4,200 for every man, woman, and child in America. That's on top of the $23 trillion in debt we've already accumulated, not to mention that the federal government is already running a trillion-dollar deficit, every year.
"Let's not forget. This bill spends $1.4 trillion, with no cuts or reforms," Scott added. "This is not how Washington is supposed to work."
Scott used the occasion to push his "No Budget, No Pay" proposal.
"If Congress can't pass a budget and appropriations bills in a timely and orderly fashion, members of Congress shouldn't get a paycheck. You don't get paid if you don't do your job. Why should Congress?" Scott asked. "It's time to stop the madness. How many more trillions of dollars do we need to spend before we wake up to the danger of our national debt? We need to reform the way Washington works, and we need to do it now."
With the bills now out of Congress, they head to President Donald Trump's desk. Trump is expected to sign them and prevent a federal shutdown.
Reach Kevin Derby at kevin.derby@floridadaily.com.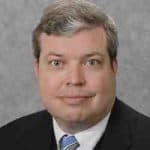 Latest posts by Kevin Derby
(see all)