Florida's two U.S. senators are backing the first steps of the trade deal President Donald Trump reached with China this week.
Phase 1 of the deal ends the trade war for the next two years as the U.S. agreed to cut tariffs on Chinese goods, slashing them from 15 percent to 7.5 percent and ends other planed tariffs. China has also agreed to buy more American agricultural products. While there are some promises to protect the intellectual property of Americans companies from Chinese espionage in the deal, there remain concerns about theft, human rights, subsidies and other matters which both sides agreed to deal with down the road.
U.S. Sen. Marco Rubio, R-Fla., who is one of the cochairs of the Congressional-Executive Commission on China (CECC) and who sits on the U.S. Senate Foreign Relations Committee, weighed in on the deal on Wednesday. He applauded Trump for reaching a deal but said there remain major problems.
"President Trump deserves credit for tackling the defining geopolitical issue of this century. However, one trade deal alone will not solve the critical structural imbalances between the U.S. and China," Rubio said. "Finding a peaceful and workable path forward for our two nations will require us to increase our national strength. That is why I am wholly committed to furthering our national development through a new American industrial policy compatible with and complementary to our free market system."
U.S. Sen. Rick Scott, R-Fla., also backed the deal but said he did not expect China to follow through.
"I applaud the president for trying to negotiate deals that put American businesses first," Scott said on Wednesday. "But Communist China never lives up to its commitments and I don't believe they will honor this deal. Communist China is militarizing the South China Sea, breaking the agreement to give Hong Kong autonomy and freedom, and attacking religious freedom by detaining possibly more than one million Uyghurs in internment and re-education camps. Our relationship with China is about more than just trade. We have to talk about human rights and we have to talk about China's growing influence around the world. The United States has been down this road before with Communist China. They never live up to their agreements, so why should we believe them now?"
Reach Kevin Derby at kevin.derby@floridadaily.com.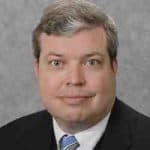 Latest posts by Kevin Derby
(see all)