On Thursday, the U.S. Senate passed a bill replacing the North American Free Trade Agreement (NAFTA) with the United States Mexico Canada (USMCA) Trade Agreement with both senators from Florida backing the measure.
With the Senate passing the bill on a 89-10 vote, it is now headed to President Donald Trump who is expected to sign it.
U.S. Sen. Marco Rubio, R-Fla., weighed in on the bill after he voted to support it on Thursday.
"The USMCA makes important changes that will strengthen American workers and deepen ties with our neighbors, all while defending and expanding opportunities for dignified work in our country," Rubio said. "The deal is also an important victory for Floridians, taking significant steps to facilitate our state's trade-based economic growth, particularly among our 3.4 million small businesses, who will benefit from new provisions specifically aimed at assisting them.
"However, no trade deal is perfect, and while many American farmers and ranchers are celebrating, Florida's fruit and vegetable growers were once again left to fend for themselves," Rubio continued. "Florida growers deserve an effective, enforceable, and durable solution to the problems NAFTA helped impose. While the USMCA will not improve their situation, I remain confident that this administration will continue to look for ways to address significant price distortions in the domestic seasonal and perishable produce market caused by a rising tide of unfair import competition."
U.S. Sen. Rick Scott, R-Fla., also backed the bill.
"I'm proud the Senate passed the USMCA today as we work with the administration to negotiate trade agreements that put American businesses first. I want to thank President Trump and U.S. Trade Representative Robert Lighthizer for all the work they did to get this deal done. While the deal is not perfect, I have received written commitments from USTR that they will work to make sure all Florida growers' concerns are properly addressed and domestic seasonal producers in Florida are protected. I will not stop fighting until Florida growers have what they need to succeed," Scott said on Thursday.
At a U.S. Senate Commerce, Science, and Transportation Committee meeting on Wednesday, Scott said Lighthizer assured him that Florida's seasonal produce growers will be protected under the new deal.
"I would like to thank the Trump administration and U.S. Trade Representative Robert Lighthizer for their focus on reviewing trade agreements to make sure they are fair to American companies and workers," Scott said at the meeting. "Florida is home to some incredible produce growers, and our state is proud of their many successes. Unfortunately, Florida's growers continue to be harmed by Mexico's unfair trade practices.
"The entire Florida delegation is focused on making sure our state's seasonal growers have the protections they need to combat Mexico's harmful trade practices, and we have joined together to urge USTR to include these protections in final text of the USMCA," Scott added. "Although these provisions are not included in the final text as it stands today, I received written commitment from commitments from Mr. Lighthizer that they will work with the Florida delegation and the Florida growers to make sure these concerns are properly addressed and domestic seasonal producers in Florida are protected. I will not stop fighting until Florida growers have what they need to succeed."
Florida Agriculture Commissioner Nikki Fried weighed in on Lighthizer's promises on Wednesday.
"While discouraging that the USMCA and its implementing legislation lacked protections for our seasonal producers, I thank Ambassador Lighthizer for his formal commitments to address this urgent issue – marking a major turning point in the decades-long fight to provide fairness for Florida farmers," she said. "However, we know we are still far from the finish line. I look forward to continuing to work closely with the Florida Fruit & Vegetable Association (FFVA) and our congressional delegation members to make sure the administration's promises yield effective and timely results that put America first."
"The Florida Fruit & Vegetable Association appreciates the leadership and dedication of Commissioner Fried on the critically important issue of fair trade for Florida's specialty crop growers," said Mike Joyner, the president of FFVA. "Throughout the USMCA trade deliberations, our industry worked diligently for a solution and enjoyed the commissioner's strong support. She has been an outspoken advocate for helping to restore market fairness for our state's specialty crop industry."
The House passed the bill back in December with 385 votes–193 Democrats and 192 Republicans–while 41 votes–38 Democrats, 2 Republicans and U.S. Rep. Justin Amash, I-Mich.–voted against it.
U.S. Rep. Ted Yoho, R-Fla., who announced earlier in December, that he was going to stick to a campaign promise and not run again in 2020, was the only member of the Florida delegation to vote against the bill.
Reach Kevin Derby at kevin.derby@floridadaily.com.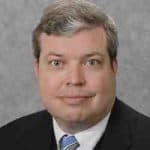 Latest posts by KEVIN DERBY
(see all)