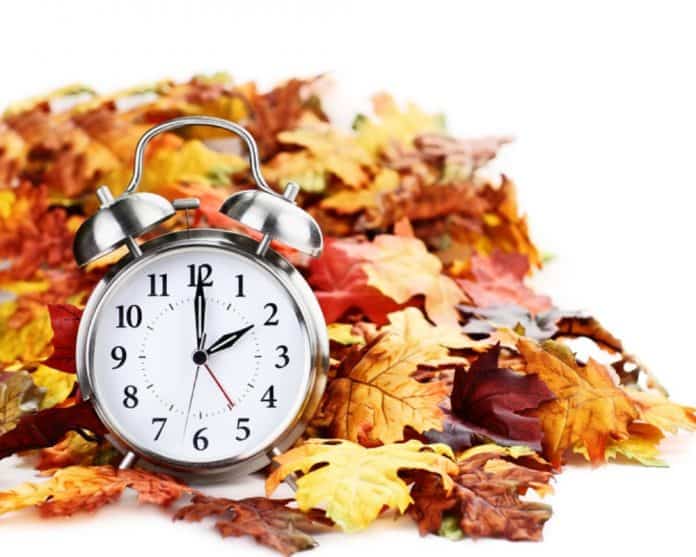 With Americans planning to adjust their clocks this weekend, Florida's U.S. senators–Republicans Marco Rubio and Rick Scott–to allow states to make Daylight Saving Time (DST) permanent.
Back in March 2019, Rubio, U.S. Rep. Vern Buchanan, R-Fla., and other Florida Republicans, brought back a proposal making DST permanent across the country.
Early in 2018, Rubio introduced the "Sunshine Protection Act" after the Florida Legislature passed a bill calling on Congress to make DST permanent across the state. More than a dozen other states–Arkansas, Alabama, California, Delaware, Georgia, Idaho, Louisiana, Maine, Ohio, Oregon, South Carolina, Tennessee, Utah, Washington and Wyoming — have passed similar proposals.
Rubio introduced the bill again this week with the support of Scott and other senators including U.S. Sens. Roy Blunt, R-Mo., Cindy Hyde-Smith, R-Miss., James Lankford, R-Okla., Ed Markey, D-Mass., Sheldon Whitehouse, D-RI, and Ron Wyden, D-Oreg.
"The call to end the antiquated practice of clock changing is gaining momentum throughout the nation," Rubio said. "Studies have shown many benefits of a year-round Daylight Saving Time, which is why the Florida legislature voted to make it permanent in 2018. I'm proud to reintroduce this bipartisan bill to make Daylight Saving Time permanent, and give our nation's families more stability throughout the year."
"As governor of Florida, I was proud to sign legislation to make Daylight Saving Time permanent and I am continuing this effort in the Senate with my colleague, Senator Rubio. Americans could use a little more sunshine after a long winter and an entire year of staying indoors amid the coronavirus pandemic," Scott said. "As our state works to fully reopen and bring visitors back safely, this legislation will give families more time to enjoy all that Florida has to offer."
The bill was sent to the U.S. Senate Commerce, Science and Transportation Committee.
Buchanan introduced the companion measure in the House at the start of the year and U.S. Rep. Greg Steube, R-Fla., is co-sponsoring it. Last year, Buchanan introduced the same proposal.
"There are enormous health and economic benefits to making daylight saving time permanent," Buchanan said about the proposal back in October. "Florida lawmakers have already voted to make daylight saving time permanent in my home state and Congress should pass the Sunshine Protection Act to move Florida and the rest of the country to year-round daylight saving time.
"Changing our clocks twice a year is inconvenient and entirely unnecessary," Buchanan continued. "It's time to end this antiquated practice."
In their recent pushes for the bill, Rubio and Buchanan said there were many benefits to making DST permanent across the nation, including a JP Morgan Chase study which found a drop in city's economies after ending DST in fall; a Brookings Institution study which found extended daylight in the evening reduces crime; and studies from the American Journal of Public Health and the Journal of Safety Research which found that there are fewer car accidents during DST.
The Florida Republicans also insisted there were health benefits in making DST permanent including studies from the International Journal Behavioral Nutrition and Physical Activity and the Journal of Physical Activity and Health which found that children exercise more; and a report from the Journal of Environment Psychology which showed more cycling and walking when DST is extended.
Early in 2019, then President Donald Trump expressed support for the idea.
"Making Daylight Saving Time permanent is O.K. with me," Trump posted on Twitter back in March 2019.
Buchanan rounded up more than 20 cosponsors including U.S. Reps. Alcee Hastings, D-Fla., Brian Mast, R-Fla., Bill Posey, R-Fla., Francis Rooney, R-Fla., John Rutherford, R-Fla., Donna Shalala, D-Fla., Darren Soto, D-Fla., Ross Spano, R-Fla., Steube, Michael Waltz, R-Fla., and Dan Webster, R-Fla. Since then, Rooney retired while Shalala and Spano were not returned to Congress.
Reach Kevin Derby at kevin.derby@floridadaily.com.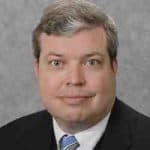 Latest posts by Kevin Derby
(see all)