This week, Florida's two Republicans in the U.S. Senate–Marco Rubio and Rick Scott–teamed up on a proposal which "which authorizes and directs the South Florida Ecosystem Restoration Task Force to develop innovative technologies and approaches to identify, target, and eliminate invasive animal and plant species that threaten Everglades restoration."
Rubio introduced the "Suppressing Looming Invasive Threats Harming Everglades Restoration (SLITHER) Act" on Tuesday with Scott as a cosponsor.
"The bill is a positive step forward in combating harmful invasive species that pose risks to the ecological communities, native species, and habitats within the South Florida ecosystem, which can make it difficult to measure progress in Everglades restoration," Rubio's office noted.
"Everglades restoration is critically important to the state of Florida," Rubio said on Wednesday. "The SLITHER Act will allow the federal, state, tribal, and local partners on the Task Force to collaborate and innovate in new ways, as we identify and eliminate invasive species that threaten the effective restoration of South Florida's ecosystem. This will not only promote ecological health, it will also make it easier to measure the progress of state and federal investment in Everglades restoration. I remain committed to fighting for legislation that protects, improves, and restores Florida's water quality and environment, so that Florida's ecosystems can be preserved for generations to come."
"We've successfully fought to fund projects that preserve and protect our Everglades, including repairs to the Herbert Dike and the EAA Reservoir, but this incredible progress is threatened by invasive species," Scott said. "I'm proud to join Senator Rubio in introducing this legislation to combat this threat to our environment, and protect Florida's natural resources for future generations."
The bill was sent to the U.S. Senate Environment and Public Works Committee on Tuesday. So far, there is no companion measure over in the U.S. House.
Reach Kevin Derby at kevin.derby@floridadaily.com.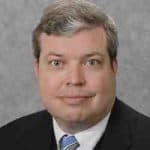 Latest posts by Kevin Derby
(see all)