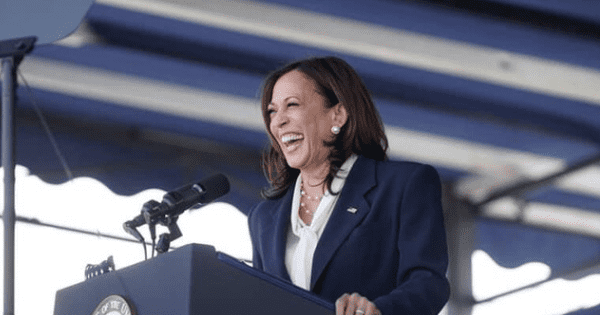 This week, Florida's two U.S. senators–Republicans Marco Rubio and Rick Scott–urged President Joe Biden to remove Vice President Kamala Harris as border czar and replace her with someone else.
On Thursday, Rubio and Scott joined nine other Senate Republicans–including U.S. Sens. Lindsey Graham of South Carolina and Marsha Blackburn of Tennessee–in sending a letter to Biden urging him to drop Harris from the post, insisting she has "completely failed to work with neighboring countries to stem the flow of illegal migrants into our country and secure the border" and claiming "things have only gotten worse since her appointment as border czar."
The senators pointed to a rise in the number of illegal immigrants in recent months.
"As we have mentioned repeatedly, your administration's rhetoric caused a surge in illegal immigration into our country. From August 2020 to August 2021, there has been a 317 percent increase in encounters at the border. The current surge is the largest in 20 years as illegal border crossings have increased substantially since you took office. For example, migrant encounters at the border have increased for six consecutive months. In August 2021, there were nearly 209,000 migrant encounters as compared to August 2020 when the number was only 50,000. Additionally, since January, your administration has released at least 225,000 migrants into the United States who illegally crossed the border.2 Finally, and most concerning, encounters with unaccompanied children are also rising; up 24 percent from June to July of this year alone," the senators wrote before taking aim at Harris.
"Despite these alarming numbers, the vice president only visited the southern border once, and that visit was hundreds of miles from the epicenter of the surge. Even her trip to Guatemala and Mexico intended to address the 'root causes' of illegal immigration into America was a public relations disaster with absolutely no substantive policy commitments from neighboring countries," the senators added.
"Over the past six months, Vice President Harris has done absolutely nothing to help secure our border, develop a strategy to partner with our neighbors, or even talk to the American people about the border crisis. It is stunning that America's border czar was silent as thousands of Haitian migrants illegally crossed the border, and set up a de facto refugee camp in America. Now, with estimates that tens of thousands of additional migrants are headed toward the southern border, it is essential you replace Vice President Harris as border czar with someone more qualified and engaged for this important role," the senators urged Biden. "The situation at the southern border is an unmitigated disaster and your administration is doing nothing to gain control of the situation; in fact, many of your policies are making the situation worse. You can begin correcting course by immediately replacing Vice President Kamala Harris with a border czar who is prepared, and willing to engage, to address the crisis at the southern border. America's national security and health are at stake."
Rubio also took to the airwaves this week to call for Biden to replace Harris as border czar, appearing on Fox News Primetime and urging the president to find someone else for the task.
(link "Fox News Primetime" to https://www.youtube.com/watch?v=L3sqhY_M2SE&ab_channel=SenatorMarcoRubio)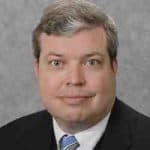 Latest posts by KEVIN DERBY
(see all)