 U.S. Rep. Debbie Wasserman Schultz, D-Fla., is working with Florida's two U.S. senators and U.S. Sen. Jacky Rosen, D-Nev., once again on a bill helping Holocaust survivors and their heirs with insurance claims.
In recent years, Wasserman Schultz, Rosen, U.S. Sen. Marco Rubio, R-Fla., and U.S. Sen. Rick Scott, R-Fla., have been pushing the "Holocaust Insurance Accountability Act." Rubio had worked with then U.S. Sen. Bill Nelson, D-Fla., who lost to Scott in 2018, and now retired U.S. Rep. Ileana Ros-Lehtinen, R-Fla., on the bill.
After World War Two, many Holocaust victims' families and survivors filed insurance claims only to find them rejected due to a lack of paperwork including death certificates and policy papers which were often seized or destroyed by the Nazis and their allies. The bill would make insurance companies reveal Holocaust-era policyholders and permit  "beneficiaries of Holocaust insurance policies and their heirs to bring suits in U.S. courts to recover any proceeds under the policies to which they may be entitled."
This week, Rubio and Wasserman Schultz announced they were bringing the bill back.
"The Holocaust remains humanity's darkest hour, leaving a permanent stain on history for all nations," Rubio said. "Congress must continue to do everything we can to support survivors and their families. It is unthinkable that a large number of Holocaust-era insurance claims remain unpaid. It is far past time that survivors and their families retrieve what they are rightfully owed."
"It is the victims of the Holocaust and their families who should be the heirs to unpaid policies that were set aside for times of trouble – not the insurance companies," Wasserman Schultz said. "This legislation would help restore the rights of families who were forced to endure the worst that humanity can inflict on a people."
Other backers of the proposal include U.S. Reps. John Garamendi, D-Calif., David Kustoff, R-Tenn., and Lee Zeldin, R-NY.
With Yom HaShoah—Holocaust Remembrance Day–occurring last week, Wasserman Schultz pointed to her work with Rubio on the bill.
"As we honor the living victims of this unspeakable crime, we must be mindful that as the last generation of Holocaust survivors pass from this world, it is our moral responsibility to keep their memories alive and help them seek justice before time runs out. That includes reintroducing my legislation with Sen. Marco Rubio to restore the rights of Holocaust-era insurance beneficiaries to help recover unclaimed payments left behind amid the chaos and destruction after World War II," Wasserman Schultz noted last week.
Reach Kevin Derby at kevin.derby@floridadaily.com.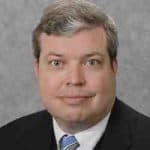 Latest posts by Kevin Derby
(see all)