Both of Florida's U.S. senators want to ensure the retirement savings of some federal employees aren't in Chinese hands.
U.S. Sen. Marco Rubio, R-Fla., and U.S. Sen. Jeanne Shaheen, D-NH, wrote Michael Kennedy, the chairman of the Federal Retirement Thrift Investment Board (FRTIB), urging him to reverse a decision to shift the Thrift Savings Plan's (TSP) International (I) Fund Index to the MSCI All Country World ex-U.S. Investable Market Index (ACWI ex-US IMI) ahead of the Board's October 28 meeting. In August, Rubio and Shaheen urged the FRTIB to reverse the decision and requested responses to questions posed in their letter no later than September 6. The senators insisted Kennedy's response failed to address their questions though he confirmed that the Board will be reviewing the decision at its upcoming meeting.
Other senators who signed the letter include U.S. Sens. Rick Scott, R-Fla., Kirsten Gillibrand, D-NY, Mitt Romney, R-Utah, and Josh Hawley, R-MO.
"The decision to shift the TSP's I Funds Index will expose nearly $50 billion in retirement assets of federal government employees, including members of the U.S. Armed Forces, to severe and undisclosed material risks associated with many of the Chinese companies listed on the MSCI ACWI ex-US IMI. If implemented, the decision will effectively use these retirement savings to fund the Chinese government and Communist Party's efforts to undermine U.S. economic and national security," Rubio's office insisted.
The text of the letter is below:
Dear Chairman Kennedy:
We write in advance of the Federal Retirement Thrift Investment Board's upcoming October 28, 2019 meeting to urge the reversal of the Board's previous decision to track the MSCI All Country World ex-U.S. Investable Market Index (ACWI ex-US IMI) fund for investments made in the Thrift Savings Plan (TSP)'s International Stock Fund (I Fund). As noted in previous correspondence, this decision would effectively invest the retirement savings of America's civil servants and military personnel in constituent companies of the ACWI ex-US IMI that assist in the Chinese government's military activities, espionage, and human rights abuses, as well as many other Chinese companies that lack basic financial transparency.
The constituent firms of MSCI ACWI ex-US IMI include military contractors to the People's Liberation Army (PLA), like the Aviation Industry Corporation of China (AVIC) and China Unicom, which supply military aircraft and telecommunications support to militarized artificial islands in the South China Sea. It also includes firms like Hangzhou Hikvision Digital Technology, which was recently added to the U.S. Department of Commerce's Entity List and produces surveillance equipment the Chinese government currently uses to oppress and detain approximately one million Uighur Muslims and other religious minorities, as well as ZTE Corporation, which was fined last year for violating U.S. sanctions law for business activity with Iran and North Korea and which Congress has enacted a law to prohibit the U.S. federal government from procuring.
Additionally, the basic financial hazards of investment in firms listed on Chinese exchanges are well documented. A recent accounting scandal involving one of China's biggest accounting firms, Ruihua Certified Public Accountants, highlights the extent of the irregularities in the financial markets to which federal employees may soon be exposed.
It is our responsibility to these public servants to ensure that the investment of their retirement savings does not undermine the American interests for which they serve.
We look forward to the Board's reversal of this decision.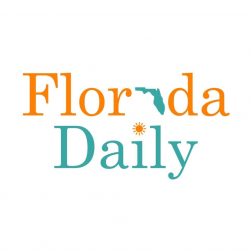 Latest posts by Florida Daily
(see all)