Florida's two U.S. senators–Republicans Marco Rubio and Rick Scott–are championing a proposal to keep the nation on Daylight Saving Time (DST) through the coronavirus pandemic.
On Tuesday, Rubio introduced a bill that would have the nation on DST through November 7, 2021. Scott is co-sponsoring the proposal.
"By preventing the United States from 'falling back' to Standard Time in six weeks, Americans would also avoid changing clocks in March 2021 when the United States typically springs forward into DST. The bill would provide one year of stability for families who are already dealing with enough change with virtual learning, work from home, and other disruptions the COVID-19 pandemic has placed into our daily lives," Rubio's office noted.
Rubio and Scott weighed in on the proposal on Wednesday.
"Our government has asked a lot of the American people over the past seven months, and keeping the nation on Daylight Saving Time is just one small step we can take to help ease the burden," Rubio said. "More daylight in the after school hours is critical to helping families and children endure this challenging school year. Studies have shown many benefits of a year-round Daylight Saving Time, and while I believe we should make it permanent all year around, I urge my colleagues to — at the very least — work with me to avoid changing the clocks this fall."
"After months of staying inside amid the coronavirus pandemic, families across the nation could use a little more sunshine and time to enjoy all that Florida has to offer," Scott said. "I signed legislation as Governor to continue Daylight Saving Time year-round for Floridians, and I'm glad to join Senator Rubio to lead this effort in Congress."
With the congressional session winding down, Rubio plans to move quickly, using "Rule 14" to avoid the U.S. Commerce Committee and put the bill on the Senate Calendar.
The issue is not a new one for Florida's senators.
Early last year, Rubio brought back the "Sunshine Protection Act." Rubio first championed that proposal in 2018 after the Florida Legislature passed a bill calling on Congress to make DST permanent across Florida. Scott is co-sponsoring the bill in the Senate while U.S. Rep. Vern Buchanan, R-Fla., and U.S. Rep. Greg Steube, R-Fla., are championing the proposal over on the other side of Capitol Hill.
In March 2019, Rubio urged U.S. Sen. Roger Wicker, R-Miss., the chairman of the Commerce Committee, and U.S. Sen. Maria Cantwell, D-Wash., the top Democrat on the committee, to support his bill.
"I respectfully request that the Commerce Committee consider and report S. 670, the Sunshine Protection Act of 2019, to the full Senate as soon as possible. The bill, which I first introduced in the 115th Congress, would end the biannual requirement to change our clocks between Daylight Saving Time (DST) and Standard Time. The legislation would not impact those states that currently do not observe DST, restrict states' ability to opt out of DST, nor would it alter time zones," Rubio wrote Wicker and Cantwell.
"This non-partisan issue, which affects all Americans, is not a new idea, but is one worthy of consideration by the committee," Rubio added. "Last year, Florida's legislature passed, and former Governor Scott signed, a law designating permanent DST. However, as you know, this requires amending the Uniform Time Act of 1966. Florida is not alone in the movement to end the unnecessary practice. In fact, many states have, and continue to consider measures which would make DST the standard time. Mississippi and Washington, for example, are just two of several states currently looking at the issue.
"With the vast majority of Americans participating in DST for eight months out of the year, it has become clear this antiquated practice no longer serves any purpose. Adversely, studies have shown the time change has negative impacts, and that extending DST can benefit the economy and reduce energy consumption. For these reasons, I respectfully request you consider this important bill in committee at the earliest opportunity," Rubio concluded.
Rubio's proposal got the support of President Donald Trump who took to Twitter in March 2019 to back the idea.
"Making Daylight Saving Time permanent is O.K. with me," the president posted on Twitter.
In the meantime, pushing another bill to extend DST, Rubio's office offered the following "potential effects of making Daylight Saving Time permanent for the nation" on Wednesday:
·        Reduces car crashes and car accidents involving pedestrians: better aligning daylight hours to drivers' standard work hours' increases visibility, according to the American Journal of Public Health and the Journal of Safety Research. Also reduces the number of vehicle collisions with wildlife by 8 – 11 percent by shifting normal traffic patterns to an hour off from nocturnal wildlife's behavior.
·        Reduces risk for cardiac issues, stroke and seasonal depression.
·        Reduces the number of robberies by 27 percent, according to a 2015 Brookings Institution because of additional daylight in the evenings.
·        Benefits the economy, according to a study by JP Morgan Chase, which found that there is a drop in economic activity of 2.2 percent – 4.9 percent when clocks move back.
·        Reduces childhood obesity and increases physical fitness, according to studies published by the International Journal Behavioral Nutrition and Physical Activity and the Journal of Physical Activity and Health, children see an increase in physical activity during DST. The Journal of Environmental Psychology found that DST increased pedestrian activity by 62 percent and cyclists activity by 38 percent because of additional daylight.
·        Benefits the agricultural economy, which is disproportionately disrupted by biannual changes in time by upsetting the synergy between farmers' schedules and their supply chain partners.
·        Reduces energy usage, a 2008 study by the U.S. Department of Energy found that during the four weeks the U.S. extended daylight savings from the 2005 law, there were savings of about 0.5 percent in electricity per day. Later studies have also shown that the energy savings are minimal but a small savings does occur.
Reach Kevin Derby at kevin.derby@floridadaily.com.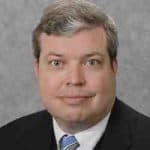 Latest posts by Kevin Derby
(see all)