Florida's two U.S. senators–Republicans Marco Rubio and Rick Scott–signed a letter to Bob Chapek, the CEO of the Walt Disney Company, about that organization working with the Chinese regime on the live action version of "Mulan."
Rubio, who sits on the U.S. Senate Foreign Relations Committee and co-chairs the Congressional-Executive Commission on China (CECC), led the letter which was also signed by U.S. Sen. Tom Cotton, R-Ark., Ted Cruz, U.S. Sen. Bob Menendez, D-NJ, U.S. Rep. Liz Cheney, R-Wy., U.S. Rep. Marcy Kaptur, D-Ohio, and other congressional members from both sides of the aisle.
"For years, reports have surfaced highlighting China's campaign against Uyghur and other ethnic minorities in the Xinjiang Uyghur Autonomous Region's (XUAR)," Rubio's office noted.
"We are writing to inquire about the Walt Disney Company's cooperation with elements of the Xinjiang Uyghur Autonomous Region's (XUAR) security and propaganda authorities in the production of Mulan. Disney's apparent cooperation with officials of the People's Republic of China (PRC) who are most responsible for committing atrocities—or for covering up those crimes—is profoundly disturbing," the members wrote. "The closing credits of Mulan extend thanks to the 'Turpan Municipal Bureau of Public Security' and the 'Publicity Department of CPC Xinjiang Uyghur Autonomous Region Committee' as well as other local level XUAR propaganda elements. In October 2019, the U.S. Department of Commerce's Bureau of Industry and Security added the Turpan Municipal Bureau of Public Security to its Entity List for 'human rights violations and abuses in the implementation of China's campaign of repression, mass arbitrary detention, and high-technology surveillance against Uyghurs, Kazakhs, and other members of Muslim minority groups in the XUAR.' The XUAR Publicity (or Propaganda) Department—which is an arm of the Chinese Communist Party (CCP)—has denied, distorted, and otherwise covered up these crimes against humanity that also include forced labor and a campaign of mass sterilization, forced abortions, and birth suppression against Uyghurs.
"Publicly available information prior to the filming of Mulan showed the existence of mass internment camps for the detention of Uyghurs. By July 1, 2018, major news outlets in the United States, Australia, United Kingdom, and Hong Kong all had reported that Beijing had interned hundreds of thousands, if not more than one million, Uyghurs and minorities in the XUAR. The decision to film parts of Mulan in the XUAR, in cooperation with local security and propaganda elements, offers tacit legitimacy to these perpetrators of crimes that may warrant the designation of genocide," the members continued.
The congressional members wanted to know about Disney's cooperation with the Chinese regime, including the "Publicity Department of CPC Xinjiang Uyghur Autonomous Region Committee" and the "Turpan Municipal Bureau of Public Security." They also wanted to know if Disney's leadership and the film and production crews "were aware of mass surveillance and detention of Uyghurs and other Muslim minorities in the XUAR while they were researching and filming the location" and what local labor they used.
The representatives also had other questions for Chapek.
"Does the Walt Disney Company have a policy about cooperating with entities that are known human rights abusers?" they asked. "If so, please share it. If not, please explain why not…Please identify regions, whether in the United States, or throughout the world, where the Walt Disney Company has refused to film or engage in production for reasons other than those based on economic/costs."
The representatives also pointed out that Disney states on its website that "we believe social responsibility is a long-term investment that serves to strengthen our operations and competitiveness in the marketplace, enhance risk management, attract and engage talented employees, and maintain our reputation.
"We seek to fully understand how you implement this commitment in the activities you undertake in China," the representatives wrote. "We look forward to your prompt and detailed responses to these requests."
Reach Kevin Derby at kevin.derby@floridadaily.com.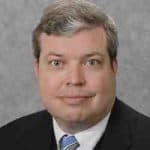 Latest posts by Kevin Derby
(see all)