The U.S. Senate passed the Fiscal Year 2020 National Defense Authorization Act (NDAA) on a 86-8 vote on Tuesday, sending the $738 billion authorization to President Donald Trump.
Both senators from Florida backed the proposal which includes a 3.1 percent pay raise for the military, sends $1.5 billion to help Tyndall Air Force Base which was damaged by Hurricane Michael in October 2018 and creates the Space Force.
"Today, the Senate passed the NDAA conference report, ensuring the brave men and women serving in our nation's armed forces and intelligence community have access to critical resources and authorities needed for our national security. It also grants our service men and women their largest pay raise in a decade," said U.S. Sen. Marco Rubio, R-Fla. "Florida continues to be a priority in this NDAA, with funding for military construction projects across the state, including the recovery of Tyndall Air Force Base. The legislation also included the Intelligence Authorization Act, which includes provisions to strengthen our Intelligence Community, safeguard our elections, and better position our country to defend against Chinese, Russian, and other foreign threats."
I'm glad Congress made our men and women in uniform a priority by finally passing the NDAA, which includes nearly $750 billion to fund our military and gives them the resources they need to defend our nation. I fought to include more than $1.5 billion in funding to rebuild Tyndall Air Force Base and a pay raise for military members, as well as my proposals to hold China accountable and prohibit the DOD from doing business with anyone that supports the oppressive Maduro regime. I'm incredibly proud these priorities were included in the final NDAA, and I will always do everything I can to support our military and its mission to protect our nation, support our allies and stand up for freedom across the globe," said U.S. Sen. Rick Scott, R-Fla.
Both Rubio and Scott helped craft the final version of the NDAA.
Last week, the House passed the NDAA on a 377 – 48 vote. Every member of the Florida delegation backed the NDAA except for U.S. Rep. Franics Rooney, R-Fla., who did not vote.
Reach Kevin Derby at kevin.derby@floridadaily.com.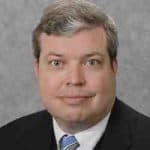 Latest posts by Kevin Derby
(see all)