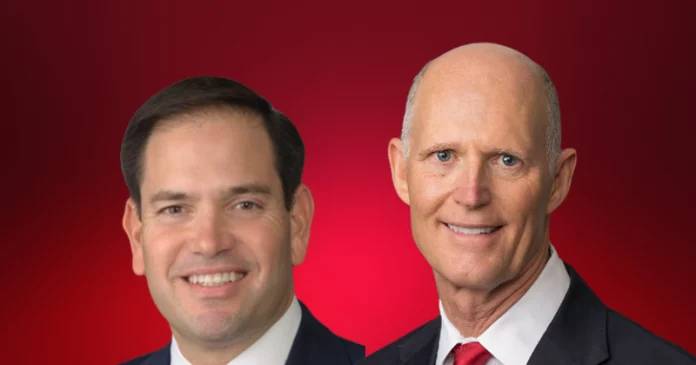 Despite the opposition of Florida's two U.S. senators–Republicans Marco Rubio and Rick Scott–the U.S. Senate joined the U.S. House in passing a package of government funding bills totaling around $1.5 trillion.
The package funds the federal government through September. While the package represents a win for Democrats in charge of Capitol Hill and the Biden administration, it did not include $15 billion the White House wanted for COVID relief.
The package includes more than $780 billion for national defense–a 6 percent increase from last year–and $730 billion in domestic costs, a 7 percent from last year.
The Senate passed the package on a 68-31 vote as more than a dozen Republicans led by U.S. Senate Minority Leader Mitch McConnell, R-Ky., voted with the Democrats.
While he said he was glad to see the proposal include more than $13 billion to help Ukraine, Rubio weighed in on why he voted against the bill on Thursday night.
"We should have passed funding for Ukraine two weeks ago," Rubio said. "Instead, the Democrat-led Congress held emergency aid hostage so it could ram through thousands of earmarks in the dead of night. They buried Green New Deal programs and other woke priorities throughout the thousands of pages. And the bill will allow the IRS to hire 10,000 new employees. This is a ridiculous process."
Scott also weighed in on his opposition to it on Thursday.
"Less than 48 hours ago, most members of Congress finally had the opportunity to begin reviewing the more than 2,700-page, $1.5 trillion Omnibus spending package. Now, we are expected to vote. It makes my blood boil, and should infuriate every American to see how broken Washington is and the consequences of this poisonous status quo on hardworking families. America is more than $30 trillion in debt. Inflation, which is fueled by reckless government spending like this, is the highest it's been in 40 years. Hardworking Americans, and poor families like mine growing up, are struggling more than ever, but Democrats just keep spending," Scott said.
"Of course, not everything in this bill is awful. I fully support providing aid to Ukraine. I fought to fast track this aid all week and went to the floor earlier today asking for an immediate vote on it. Heartless Chuck Schumer commanded his members to block a vote on this critically important aid so he could hold it hostage in the Omnibus. Delaying aid to help Ukraine fight to protect its freedom and democracy from Putin's savage tyranny so it could be used as a political tool is heartless even for Washington," Scott added. "I'm voting against this bloated spending bill because to greenlight yet another trillion-dollar bill with no review and no accountability is not just irresponsible, it's dangerous."
The House passed the part of the package including funding for defense and homeland security efforts and the U.S. Justice Department on 361-69 vote. Most House Democrats–206 of them–and Republicans–155 of them–voted for this part of the package while 15 Democrats and 54 Republicans opposed it.
Every Democrat from Florida voted for this part of the package and they were joined by Florida Republican U.S. Reps. Vern Buchanan, Mario Diaz-Balarrt, Neal Dunn, Scott Franklin, Carlos Gimenez, Brian Mast, John Rutherford, Maria Elvira Salazar, Greg Steube and Michael Waltz.
Florida Republican U.S. Reps. Gus Bilirakis, Kat Cammack, Matt Gaetz, Bill Posey and Dan Webster voted against this part of the package. U.S. Rep. Byron Donalds, R-Fla., did not vote.
The other part of the package included most domestic spending and more than $13 billion in aid to Ukraine. Every Democrat in the House voted for this part of the package except U.S. Rep. Rashida Tlaib, D-Mich., who voted present. Democrats in the Florida delegation were joined by Diaz-Balart, Gimenez, Rutherford and Salazar. Every other Republican in the Florida delegation voted against this part of the package.
Murphy, who is retiring from Congress after three terms, noted that she was able to include nine projects for her Central Florida district in the package.
"Central Florida faces many challenges, including environmental degradation, unequal access to health care, and the rising cost of living," said Murphy. "I'm thrilled my nine projects to improve quality of life are on the verge of becoming law, including funding to restore the Little Wekiva River, fight opioid addiction, and invest in affordable housing. I know these investments will help change lives."
Diaz-Balart, a leading Republican on the U.S. House Appropriations Committee, also championed the package.
"This year's spending package is a tremendous win for our nation's defense priorities and national security interests. As I have always stated, our nation's defense is not just a budgetary issue but an absolute necessity. This year's funding for the Department of Defense boosts our military budget by roughly $29 billion more than the Biden administration had allotted and $4 billion above the authorized amount. At a time of conflict and uncertainty worldwide, we urgently need to maintain American dominance in the global arena. This funding will ensure that our nation has the resources it needs to continue building a strong, robust national defense that serves as the cornerstone of America's security," Diaz-Balart said.
"On that same note, this legislation also includes nearly $14 billion in emergency aid for Ukraine. These dollars will provide critical military, economic, and humanitarian assistance to help counter Russian aggression," he added. "At a time when Democrats control the House, Senate, and White House, Republican appropriators were successful in securing conservative priorities in this year's spending bill, while significantly reducing non-defense discretionary spending by roughly $38.5 billion, compared to the House-passed bills. I am also exceedingly proud to have defended and maintained all long-standing pro-life protections, including the Hyde Amendment, which has enjoyed bipartisan support for nearly 50 years, despite House Democratic Leadership's continuous efforts to eliminate these protections.
"On non-defense discretionary spending, while slashing the administration's requested increase in domestic funding by nearly two-thirds, I was able to secure necessary dollars for our community, specifically in District 25. I am especially proud of the $5 million secured for much-needed infrastructure improvements to a wastewater treatment plant and master pump station in Everglades City and Chokoloskee, which were both damaged after Hurricane Irma. In addition to funding for infrastructure projects in Sweetwater, Doral, Immokalee, Clewiston, and Harlem," he continued. "Although not perfect, these bills are a huge win for Republicans who were successful in eliminating left-wing, radical policies while prioritizing funding to enhance our infrastructure, reinforce our military, strengthen our national security, bolster school safety initiatives, and support our nation's veterans."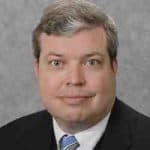 Latest posts by Kevin Derby
(see all)