The two Republicans representing Florida in the U.S. Senate split over President Donald Trump's plan to declare a national emergency and use executive action to build a wall on the southern border to combat illegal immigration.
U.S. Sen. Marco Rubio, R-Fla., said Trump was setting a bad precedent and wondered if he was  "violating the Constitution" on Thursday though the Florida Republican agreed there was a "crisis" as illegal immigrants come through the border.
"We have a crisis at our southern border, but no crisis justifies violating the Constitution," Rubio said. "Today's national emergency is border security. But a future president may use this exact same tactic to impose the Green New Deal. I will wait to see what statutory or constitutional power the president relies on to justify such a declaration before making any definitive statement. But I am skeptical it will be something I can support."
New U.S. Sen. Rick Scott, R-Fla., on the other hand, fully backed Trump on the matter.
"The Democrats need to go visit the border and see that we need to do much more to fully secure our border and protect Americans," Scott said on Thursday night. "We have brave men and women who serve as border patrol agents who need more resources. That's what this comes down to. I voted for this bill today, but this fight isn't over. I'm urging the president to use his executive authority and do whatever it takes to secure our border and create a permanent solution for DACA and TPS."
Kevin Derby can be reached at Kevin.Derby@floridadaily.com.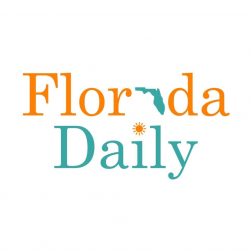 Latest posts by Florida Daily
(see all)