Florida's two U.S. senators–Republicans Marco Rubio and Rick Scott–applauded President Donald Trump on Friday for issuing a presidential determination finding Colombia's "early progress in rolling back the record-high coca cultivation and cocaine production levels inherited from [President Duque's] predecessor and in leading efforts to restart a Colombian-led aerial eradication program."
At the start of last week, the two senators sent a letter to Trump urging him to certify to Congress that Colombia is fully committed to working with the United States government on efforts to combat the illegal drug trade.
Both Rubio and Scott insisted they believe Colombia, as one of the most proactive nations countering narco-trafficking in the Western Hemisphere, should be certified as a major partner in the fight against illicit drugs.
In the letter, the senators noted that "[s]uccessive U.S. administrations have worked closely with Colombia's elected leaders and security forces to build the capacity of the Colombian security forces, stem the flow of illicit trafficking, and interdict narcotics bound for the U.S."
After Trump certified Colombia, the two senators released a joint statement on Friday.
"President Trump's certification of Colombia's commitment to combat the illegal drug trade reiterates the joint effort between our nations in the fight against narco-trafficking in the Western Hemisphere," the senators said in the joint statement. "We welcome this certification as a step for both of our countries to continue working together to counter the threat of Maduro's narco-terrorist tyranny in Venezuela," they said.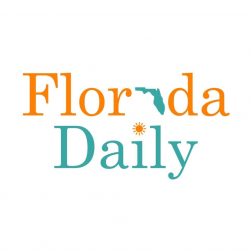 Latest posts by Florida Daily
(see all)