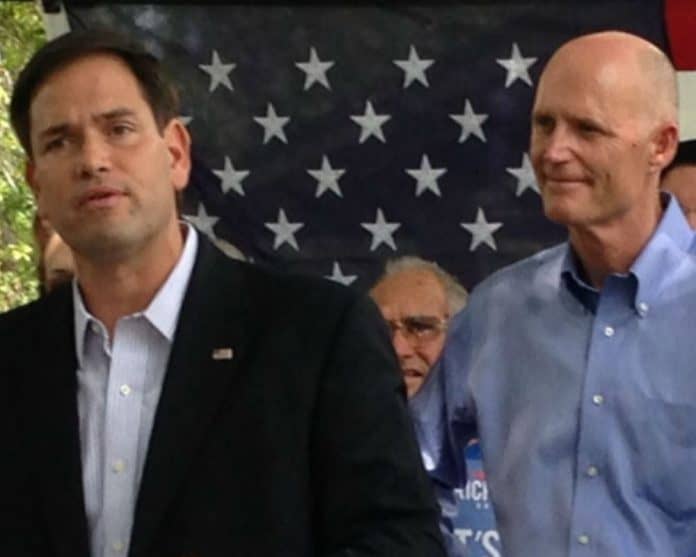 On Friday, despite a veto threat from President Donald Trump, the U.S. Senate passed National Defense Authorization Act (NDAA) which exceeds $740 billion.
The U.S. House passed the NDAA on Tuesday on a 335-78 vote, more than the two-thirds majority to override a veto.
The Senate followed suit on Friday, backing the NDAA on an 84-13 vote with both of Florida's senators–Republicans Marco Rubio and Rick Scott–supporting it.
Scott noted that the NDAA contains his "Secure U.S. Bases Act." Back in March, Scott brought out the "Secure U.S. Bases Act," a proposal to reform how foreign nationals are trained at American bases. U.S. Sen. Joni Ernst, R-Iowa, cosponsored the bill in the U.S. Senate while U.S. Rep. Michael Waltz, R-Fla., championed the bill in the House with the support of U.S. Rep. Matt Gaetz, R-Fla.
"The Secure U.S. Bases Act requires a thorough vetting process before a foreign student enters the U.S., requires foreign students to follow rules established by U.S. base commanders and vastly improves the security of our military installations, service members, their families and the surrounding communities," Scott's office noted.
The terrorist behind the December 2019 attack was a lieutenant in the Saudi Arabian Air Force who was training at NAS Pensacola. Back in May, reports emerged that the terrorist was in contact with a suspected al Qaeda operative.
"One year ago, following the horrific terrorist attack Naval Air Station Pensacola, I vowed to do everything I could to make sure our military men and women and their families were safe on U.S. bases. I fought to make sure my Secure U.S. Bases Act, which requires thorough vetting and monitoring of foreign military students training at U.S. bases, was included in the NDAA. I'm glad my colleagues understand how important it is we get this passed to help prevent an attack like this from ever happening again," Scott said on Friday.
"This year's NDAA is a huge win for our nation and for the security of Americans and our allies. It strengthens President Trump's efforts to rebuild our military after Obama decimated it with budget cuts and cements his legacy as a leader and defender of the American military. President Trump's efforts to bring American troops home from endless wars, while building the most lethal military in the world helps ensure the overwhelming military might that America expects and deserves. The provisions in the NDAA to combat the threat of Communist China are more important than ever as General Secretary Xi continues his quest for world domination. I will never forget my most important job as U.S. senator is to protect and serve the families of our nation, and we must continue to invest in America's greatest asset — the men and women of our armed forces," Scott added.
Rubio backed the NDAA, noting that it sends funds to bases across the Sunshine State and includes much of his "Strengthening America's Supply Chain and National Security Act."
Back in March, Rubio and U.S. Rep. Michael Waltz, R-Fla., introduced the proposal to reduce America's dependence on China for pharmaceuticals. The bill would have the U.S. Defense Department study how dependent it is on foreign drugs and determine if it represents a security threat. The bill would also have drugmakers to provide the Food and Drug Administration (FDA) with information on how dependent they are on active pharmaceutical ingredients (APIs) from other countries.
"Nearly two years ago, I warned that our nation has critical vulnerabilities and supply chain risks in pharmaceuticals and other key sectors of our economy as a result of decades of lost industrial capacity to China," Rubio said this week. "That vulnerability includes the DoD's dependence on China for pharmaceuticals, and I was proud to secure this critical provision in the FY21 NDAA conference report to ensure that the DoD has the necessary information to assess and ultimately reduce our overreliance on China for pharmaceuticals and medical countermeasures. The coronavirus pandemic has made it painfully clear that we must take decisive action to rebuild our nation's medical manufacturing sector."
Rubio was also able to put the "Corporate Transparency Act" which he, U.S. Sen. Ron Wyden, D-Oreg., and U.S. Sen. Sheldon Whitehouse, D-RI, have championed in recent years. The bill would "lay the groundwork to expand a U.S. Department of the Treasury initiative to curb foreign nationals laundering money through high-end real estate."
On Friday, Rubio weighed in on that provision.
"In my home state of Florida, including in Miami, our law enforcement professionals know all too well that criminals readily use shell companies to remain anonymous and hide nefarious activity," Rubio said. "I was proud to help secure this important provision in the NDAA that targets criminals hiding behind shell companies to engage in illicit activities like human trafficking, healthcare fraud, transnational corruption, and terrorist financing. It is imperative that law enforcement has the basic information, tools, and authorities at its disposal to identify and disrupt criminal acts that put our communities and our national security at risk."
Trump has said he will veto the NDAA unless it repeals Section 230 which protects internet companies from being sued over what is posted on their websites, either by them or by other parties. The president has also criticized the NDAA for renaming military bases honoring Confederate leaders.
"I hope House Republicans will vote against the very weak National Defense Authorization Act (NDAA), which I will veto," Trump insisted on Twitter on Tuesday.
Reach Kevin Derby at kevin.derby@floridadaily.com.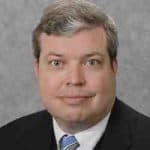 Latest posts by Kevin Derby
(see all)