On Thursday, Florida's two Republican U.S. senators–Marco Rubio and Rick Scott—doubled down on their efforts to help the Bahamas which were devastated by Hurricane Dorian in recent days.
Rubio, who sits on the U.S. Senate Foreign Relations Committee and chairs the U.S. Senate Western Hemisphere Subcomittee, wrote U.S. Sec. of State Mike Pompeo and U.S. Agency for International Development (USAID) Administrator Mark Green calling on them to start relief efforts for the Bahamas.
"As you are well aware, the Bahamas have been devastated by Hurricane Dorian, a Category 5 storm that has destroyed much of the northern islands and left many residents stranded. The South Florida community is deeply concerned for Bahamian citizens impacted and is ready to assist in relief efforts. Realizing the Bahamian Government will require the assistance of the United States, I strongly urge you to ensure all possible resources are made available to secure the safety and protection of Bahamian citizens and to assist in post-recovery relief efforts," Rubio wrote.
"It is my understanding that the U.S. Agency for International Development's Office of Foreign Disaster Assistance representatives are on the ground meeting with Bahamian officials to assess the damage. In order to effectively assist with efforts, I respectfully request the Department of State to provide an assessment of all humanitarian assistance readily available for the Bahamas under current accounts, and of whether you anticipate additional funds will be needed for disaster relief," Rubio added.
"The United States remains the most generous country in the world, and our communities repeatedly come together to support those in need. This reflects the spirit of the American people. As the Bahamas begin the difficult process of recovering and rebuilding, the United States should be there to assist our neighbors," Rubio wrote in conclusion. "I look forward to your response, and stand ready to assist with additional support."
Also on Thursday, Scott unveiled four proposals to help the Bahamas.
"At times of crisis, we come together. That's exactly what we're going to do to help our Bahamian brothers and sisters. I'm working on what we can get done on the federal level right now to help the Bahamas, and I will do everything in my power to help the Bahamas recover and rebuild," Scott said.
Scott's office noted the senator plans to "file a bill to eliminate the cap on deductibility of individual and corporate charitable contributions to organizations doing disaster relief in the wake of Hurricane Dorian." The senator is also backing more humanitarian aid and redirecting more foreign aid to the Bahamas. Scott is also modifying his proposal to end Peace Corps activity in China by redirecting it to the Bahamas, calling for it to be done by the start of October.
Earlier in the week, the two senators teamed up in Miami to help relief efforts. On Wednesday, they wrote President Donald Trump, urging him to waive or suspend certain visa requirements for Bahamian citizens with relatives residing in the United States.
Reach Kevin Derby at kevin.derby@floridadaily.com.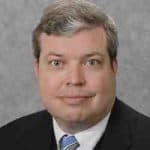 Latest posts by Kevin Derby
(see all)