 On Friday, Florida's two U.S. senators–Republicans Marco Rubio and Rick Scott–renewed their push to keep the nation on Daylight Saving Time (DST).
With Americans ready to fall back this week, the senators said that keeping the nation permanently on DST will benefit many Americans.
"As families across the nation prepare for yet another disruption to their daily routines this weekend, I want to remind Americans that we have another option — to stay on Daylight Saving Time," Rubio said. "More daylight in the after school hours is critical to helping families and children endure this challenging school year. Studies have shown many benefits of a year-round Daylight Saving Time, and seven in ten Americans don't want to change their clocks. I urge my colleagues to work with me to make this Sunday the last time our country 'falls back'."
"After months of uncertainty and staying indoors amid the coronavirus pandemic, all of us could use a little more consistency and sunshine," Scott said. "I was proud to join Senator Rubio to introduce legislation that would keep Daylight Saving Time year-round, and I hope our colleagues join us to pass this common-sense bill."
Back in March 2019, Rubio, U.S. Rep. Vern Buchanan, R-Fla., and other Florida Republicans, brought back a proposal making DST permanent across the country. Early in 2018, Rubio introduced the "Sunshine Protection Act" after the Florida Legislature passed a bill calling on Congress to make DST permanent across the state. Rubio reintroduced the bill in 2019.
"Studies have shown many benefits of a year-round Daylight Saving Time, which is why Florida's legislature overwhelmingly voted to make it permanent last year," Rubio said when he introduced the bill. "Reflecting the will of the state of Florida, I'm proud to reintroduce this bill to also make Daylight Saving Time permanent nationally."
Scott is co-sponsoring the bill in the Senate.
"I was glad to sign legislation as governor to continue Daylight Saving Time year-round for Floridians, and now join Senator Rubio to lead this effort in Congress," Scott said in March 2019. "The Sunshine Protection Act will allow Floridians and visitors to enjoy our beautiful state even later in the day, and will benefit Florida's tourism industry, which just celebrated another record year."
Over on the other side of Capitol Hill, Buchanan and U.S. Rep. Greg Steube, R-Fla., are backing the companion bill.
Buchanan doubled down on the bill at the start of this week, noting that Florida is one of a dozen states looking to make DST permanent.
"There are enormous health and economic benefits to making daylight saving time permanent," Buchanan said. "Florida lawmakers have already voted to make daylight saving time permanent in my home state and Congress should pass the Sunshine Protection Act to move Florida and the rest of the country to year-round daylight saving time.
"Changing our clocks twice a year is inconvenient and entirely unnecessary," Buchanan continued. "It's time to end this antiquated practice."
Rubio and Buchanan said there were many benefits to making DST permanent across the nation, including a JP Morgan Chase study which found a drop in city's economies after ending DST in fall; a Brookings Institution study which found extended daylight in the evening reduces crime; and studies from the American Journal of Public Health and the Journal of Safety Research which found that there are fewer car accidents during DST.
The Florida Republicans also insisted there were health benefits in making DST permanent including studies from the International Journal Behavioral Nutrition and Physical Activity and the Journal of Physical Activity and Health which found that children exercise more; and a report from the Journal of Environment Psychology which showed more cycling and walking when DST is extended.
Early last year, President Donald Trump expressed support for the idea.
"Making Daylight Saving Time permanent is O.K. with me," the president posted on Twitter back in March 2019.
Despite having more than a dozen cosponsors, including Scott, Rubio's bill has stalled in the Senate and has been before the U.S. Senate Commerce, Science, and Transportation Committee since March 2019.
Buchanan has rounded up more than 20 cosponsors including U.S. Reps. Alcee Hastings, D-Fla., Brian Mast, R-Fla., Bill Posey, R-Fla., Francis Rooney, R-Fla., John Rutherford, R-Fla., Donna Shalala, D-Fla., Darren Soto, D-Fla., Ross Spano, R-Fla., Steube, Michael Waltz, R-Fla., and Dan Webster, R-Fla. The bill has been before the U.S. House Consumer Protection and Commerce Subcommittee since March.
Reach Kevin Derby at kevin.derby@floridadaily.com.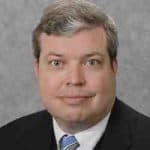 Latest posts by Kevin Derby
(see all)