With Democrats in control of one half of Capitol Hill, U.S. Sen. Marco Rubio, R-Fla., took aim at U.S. House Speaker Nancy Pelosi, D-Calif., and the new Democrat majority in the House.
"This time last year, I shared my belief that handing over a majority to Nancy Pelosi and Chuck Schumer would be one of the worst possible scenarios for the future of our country," Rubio noted on Wednesday. "In the wake of the partial government shutdown, I'm afraid I was right. Democrats have controlled the House majority for less than a month, and their only accomplishments have been gridlock and hyper partisanship.
"We cannot allow these kinds of political games to continue for the next two years – it's simply unsustainable." Rubio added, insisting he was in the Senate to fight for "conservative values, pass legislation that benefits all Americans and negotiate common sense solutions that make our nation a better place for future generations."
Rubio also took aim at U.S. Senate Democrat Leader Chuck Schumer of New York, insisting he and Pelosi shared an "extreme partisan agenda."
In the meantime, Rubio is throwing his support behind President Donald Trump for a second term in 2020 despite their clash in the 2016 election cycle.
Rubio told The Hill back in October that he will back Trump in 2020 and predicted the president would win another term.
Earlier this month, Rubio told WFTV that he would not opt for a rematch against Trump next year.
"No," Rubio answered when asked if he was going to primary Trump. "He's going to be our nominee."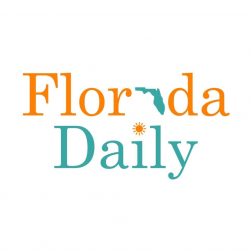 Latest posts by Florida Daily
(see all)