U.S. Sen. Marco Rubio, R-Fla., the chairman of the U.S. Senate Small Business and Entrepreneurship Committee, has been reaching out to Floridians about the Paycheck Protection Program (PPP) and other federal programs as the Sunshine State continues to face economic damage from the coronavirus pandemic.
At the end of last week, Rubio held a telephone townhall with U.S. Rep. Ross Spano, R-Fla., the only member of the Florida delegation on the U.S. House Small Business Committee.
"Every single day, every single week, businesses are having to make decisions about how much longer they can continue to operate and how much longer they can pay people. And that has real-world consequences, as we've heard from some of these questions today," said Rubio.
"Just know that we are working hard to do the very best we can. It is going to take a long time to fully recover from this, but if any people on earth are prepared to do it, it's the American people and if any state is resilient, it's Florida," Rubio added.
"We remain laser-focused on helping Florida's small business community survive this pandemic, and we have worked together to ensure additional PPP funding was made available. In a matter of days, funding will be hitting bank accounts across our district, state and nation," said Spano. "There is nothing the American people can't overcome together, and we are grateful to President Trump for having signed this bill into law so swiftly."
Spano's office showcased how important small businesses are to the Central Florida district he represents.
"In Florida's 15th Congressional District, 92.2 percent of business are categorized by the Small Business Administration (SBA) as a 'small business' and over 41 percent percent of all employees within the district work in one," Spano's office noted.
On Monday, Rubio took part in a webinar with the South Florida Hispanic Chamber of Commerce and co-presented by Univision 23 Miami on the SBA's Emergency Loan Program and the PPP.
"I want to thank the South Florida Hispanic Chamber Commerce and Univision 23 for hosting this important webinar with local officials and financial leaders in our community," Rubio said. "As chairman of the Senate Committee on Small Business and Entrepreneurship, my main priority remains ensuring that small businesses in Florida are able to receive appropriate funding through an SBA Loan or through the Paycheck Protection Plan. I remain committed to working with state and local officials to help Florida's economy recover from this crisis and grow stronger than ever before."
Miami Dade Commissioner Esteban "Steve" Bovo took part in the webinar.
"As Miami-Dade County slowly re-opens from the aftermath of the coronavirus, it is important we discuss what economic reignition means in our county," Bovo said. "I am proud to join Senator Rubio for the South Florida Hispanic Chamber of Commerce's webinar today as we discuss how the SBA loans will help keep businesses afloat during this trying time. Our community must continue working collaboratively to recover from this global health pandemic and economic crisis."
Reach Kevin Derby at kevin.derby@floridadaily.com.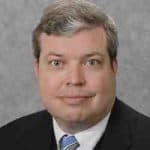 Latest posts by Kevin Derby
(see all)