U.S. Sen. Marco Rubio, R-Fla., came out swinging at the Democrats on Tuesday, slamming them at the national level and their handling of statewide recounts in Florida.
Rubio tried to rally the GOP faithful insisting the "election isn't over" in an email sent out to supporters on Tuesday.
"Recounts are underway in Florida and there are still more than half a dozen House races that remain uncalled. Now that Democrats have taken control of Congress, it's even more important that we support and elect every conservative we can," Rubio insisted. "In order to keep fighting for our agenda – border security, job creation, and lower taxes – I need conservative allies in the House and Senate to help me counter the Pelosi-Schumer agenda. Democrats' radicalism and rhetoric throughout this election cycle confirmed our greatest fears – that their only priority is demolishing our progress."
Despite clashing with Donald Trump in the 2016 Republican presidential primaries, Rubio called for GOP unity as 2019 looms.
"If we do not unite now, this January they will destroy everything we've achieved and reinstated the disastrous liberal policies we've worked so hard replace," Rubio maintained.
Closer to home, in a message sent out by the Republican Party of Florida (RPOF), Rubio went to bat for Gov. Rick Scott who is slightly ahead of U.S. Sen. Bill Nelson, D-Fla., and former U.S. Rep. Ron DeSantis, R-Fla., who is leading Tallahassee Mayor Andrew Gillum in the gubernatorial race, as the statewide recount continues.
"D.C. Democrats are angry that you chose to vote for Ron DeSantis and Rick Scott so they've deployed their big-money lawyers to Florida with one publicly stated objective: to change the results of the election. Democrats are defying court orders, refusing to report their vote counts, and magically coming up with ballots out of thin air," Rubio noted on Tuesday.
"While judges are ruling in favor of the integrity and security of our elections, the hammer of the law is not enough to stop the Democrats," Rubio continued. "They will not stop fighting until the election results have officially been certified. And neither can we. What we're witnessing in Broward and Palm Beach Counties are stories you'd expect to hear from a banana republic — not the United States of America. Our country must always lead the world with the freest and fairest elections. When your vote is no longer safe, our Republic is lost."
Rubio faces voters again in 2022 if he decided to run for a third term in the Senate.
Kevin Derby can be reached at Kevin.Derby@floridadaily.com.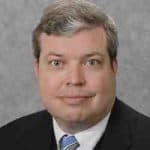 Latest posts by Kevin Derby
(see all)