While Venezuelan President Nicolás Maduro and the National Assembly may have named members of the opposition to the National Electoral Council (CNE), members of the Florida delegation insist this move will only bolster the regime.
Maduro named the new members of the CNE this week in a move to help establish a better relationship with the Biden administration.
U.S. Sen. Marco Rubio, R-Fla., and U.S. Sen. Jim Risch, R-Idaho, teamed up this week to weigh in on the development in a joint statement. Risch leads Republicans on the U.S. Senate Foreign Relations Committee while Rubio is the top Republican on the U.S. Senate Western Hemisphere Subcommittee.
"The illegitimate actions of the Maduro regime, such as yesterday's announcement of a new electoral authority, must not be validated. The Biden administration must not fall for this scheme, which will only prolong Maduro's authoritarian grip on the people of Venezuela. All who are genuinely concerned about the freedom and welfare of Venezuelans must stand firm in support of the conditions set out by the interim government of President Juan Guaidó and the National Assembly, both of which were democratically elected in 2015 to resolve Venezuela's crisis through legitimate, free, and fair presidential and legislative elections," the senators said.
Over in the U.S. House, the two South Florida representatives who lead the Congressional Venezuela Democracy Caucus—Republican U.S. Rep. Mario Diaz-Balart and Democrat U.S. Rep. Debbie Wasserman Schultz–also weighed in with a joint statement.
"The Maduro regime is attempting to cling to power with an illegitimate institution of its own creation. The widely condemned National Electoral Council (CNE) is filled with Maduro cronies picked to rubber stamp future power grabs and further corrupt Venezuela's once democratic institutions. Venezuela must have free, fair, transparent, and multiparty elections," Diaz-Balart and Wasserman Schultz said.
Reach Kevin Derby at kevin.derby@floridadaily.com.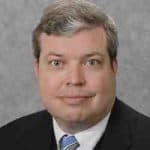 Latest posts by Kevin Derby
(see all)