With U.S. Sen. Marco Rubio, R-Fla., up for a third term next year, a new poll shows him starting off 2022 with a slight edge.
Mason Dixon released a poll on Wednesday showing 46 percent of Florida voters prefer to keep Rubio in the U.S. Senate while 40 percent are ready for a change and 14 percent are not sure.
"Rubio enters the campaign in decent shape, but not with an overwhelming advantage," Mason Dixon noted.
Most Democrats–78 percent–are against Rubio while 81 percent of Republicans back him. Rubio gets a majority–55 percent–of independents while 34 percent of them want to replace him.
Rubio gets the approval of 47 percent of Florida voters while 42 percent of them are against him.
Allen Ellison, who ran for Congress twice without success, is already running for the Democratic nomination to challenge Rubio. Other potential candidates for the Democrats include U.S. Reps. Charlie Crist, Val Demings, Ted Deutch and Stephanie Murphy and former U.S. Reps. Alan Grayson and Debbie Mucarsel-Powell. Former U.S. Rep. David Jolly, R-Fla., could run as an independent or on a minor party line. Boynton Beach Mayor Steven Grant is running as an independent.
The poll also shows President Joe Biden is upside down in Florida with 49 percent of those surveyed disapproving of him while 47 percent approve of him.
The poll of 625 Florida voters was taken from Feb. 24 through Feb. 28 and had a margin of error of +/- 4 percent.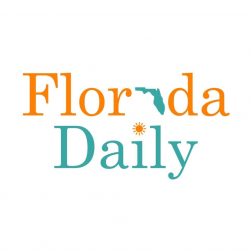 Latest posts by Florida Daily
(see all)