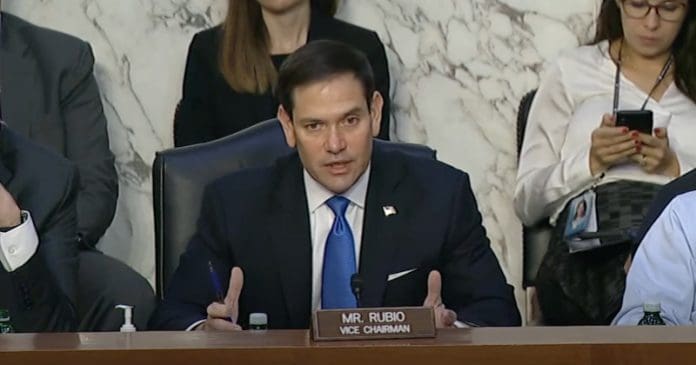 From his perch on the U.S. Senate Foreign Relations Committee, U.S. Sen. Marco Rubio, R-Fla., wants the U.S. State Department to investigate Saudi education.
Rubio paired up with Senate Democrats Ed Marley of Massachusetts and Ron Wyden of Oregon on Wednesday to showcase the "Saudi Educational Transparency and Reform Act" which would make the State Department "report on religious intolerance in education materials and curriculums distributed by the Kingdom of Saudi Arabia."
The Florida Republican insisted "the Saudi government has failed to take sufficient steps to eliminate intolerant content from their textbooks" and explained why he was championing this proposal.
"If the Saudi government wants to try and restore its credibility after the brutal murder of journalist Jamal Khashoggi, it must make meaningful reforms, including honoring its commitment to remove intolerant content from its textbooks," Rubio said. "Language that incites hatred and violence in educational materials provided to children is dangerous and contradicts American and Saudi counterterrorism efforts. This important bipartisan bill will ensure that the United States is monitoring and holding accountable the Saudi government to get rid of this alarming content once and for all."
"Despite promises to change, the Saudi government is still using textbooks to spread anti-Christian, anti-Semitic, homophobic and extremist sentiment throughout the world," Wyden said. "This important legislation will help hold the Saudi regime to account and send a message to that peddling hate to children just isn't acceptable."
"Mohammed Bin Salman cannot be trusted to handle a credible investigation into the death of Jamal Khashoggi," Markey said. "He cannot be trusted to develop a nuclear program for 'peaceful' purposes. Can he be trusted to address the threat of extremism and religious intolerance? This bill will make sure that we can closely follow what the Saudi government is, and is not, doing to root out content in its educational materials that incites hatred and extremism. I am proud to be working with Senators Rubio and Wyden on this important legislation that has significant implications for our counterterrorism and national security interests."
Kevin Derby can be reached at Kevin.Derby@floridadaily.com.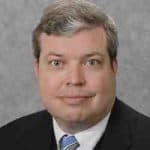 Latest posts by Kevin Derby
(see all)