On Wednesday, U.S. Sen. Marco Rubio, R-Fla., signed on a letter led by U.S. Sen. James Lankford, R-Ok., to U.S. Sec. of State Mike Pompeo and Ambassador-at-Large for International Religious Freedom Sam Brownback requesting the State Department to consider the recommendations made by the United States Commission on International Religious Freedom (USCIRF) when determining Countries of Particular Concern (CPC) and placement on the Special Watch List (SWL). CPC and SWL designations by the Secretary of State often differ from USCIRF recommendations.
The full text of the letter is below.
Dear Secretary Pompeo,
Our nation was founded on the principle that all people have a right to freely practice the faith of their choice, without fear of persecution by their government of any other actors. As the leader of the free world, it is vital that the United States model and promote this crucial human right and our values to the rest of the world as a fundamental part of our foreign policy objectives.
In order to accomplish that goal, we must first publicly highlight abuse, persecution and discrimination experienced by people and groups of faith around the world.
As you know, more than 20 years ago, the International Religious Freedom Act (IRFA) was signed into law. This bill established the Department of State's Office of International Religious Freedom in addition to the U.S. Commission on International Religious Freedom (USCIRF). IRFA requires the preparation and transmittal to Congress of an annual report on international religious freedom that details the status of religious freedom in each foreign country, violations of religious freedom by foreign governments, and actions and policies of the United States that support of religious freedom. IRFA also requires that each year the President designate as a "Country of Particular Concern" (CPC) those countries that have engaged in or tolerated systematic, ongoing and egregious violations of religious freedom, which is defined. By IRFA to include violations such as torture, degrading treatment or punishment, prolonged detention without charges, abduction or clandestine detention, or other flagrant denial of the right to life, liberty, or the security of persons. Similarly, under Frank R. Wolf International Religious Freedom Act of 2016, countries that do not meet all of the CPC criteria but engage in or tolerate severe violations of religious freedom categorized on a "Special Watch List" (SWL).
The President's recent executive order on Advancing International Religious Freedom took this report a step further by directing Chiefs of Mission in CPCs and other countries noted in the State Department's annual report to develop comprehensive action plans to inform and support the efforts of the United States to advance international religious freedom and to encourage the host governments to make progress in elimination violations of religious freedom.
Each year, in advance of the State Department's report, USCIRF publicly issues recommendations to the State Department and Congress in regard to CPCs and SWLs to identify countries that engage in other particularly severe violations of religious freedom.
Both the State Department and USCIRF play important roles in sustaining the United States' leadership in religious freedom across the globe, including through their annual reports. These reports are invaluable for Members of Congress, other governments, and civil society groups, and help hold bad actors accountable.
This year, USCIRF recommended 14 countries to the State Department for designation as CPCs, including nine that the State Department designated in December 2019—Burma, China, Eritrea, Iran, North Korea, Pakistan, Saudi Arabia, Tajikistan, and Turkmenistan—as well as five others—India, Nigeria, Russia, Syria and Vietnam.
In addition, USCIRF also recommended 15 countries for placement on the Special Watch List. These include four countries that the State Department placed on that list in December 2019—Cuba, Nicaragua, Sudan, and Uzbekistan—as well as 11 other—Afghanistan, Algeria, Azerbaijan, Bahrain, Central African Republic (CAR), Egypt, Indonesia, Iraq, Kazakhstan, Malaysia, and Turkey.
IRFA requires the president to fully consider the CPC recommendations of USCIRF when making CPC determinations. However, since the enactment of IRFA, CPC designations by the Secretary of State and USCIRF recommendations have not always been the same, and the reasons for the divergence have been unclear to Congress. As such, the Senate Appropriations Committee report accompanying the FY 2020 Consolidated Appropriations Act required the Department to provide the rationale for differences in CPC designations to the appropriate congressional committees within 30 days of such decision.
These designations are just one of the important tools we can use in our nation's diplomatic efforts. The United States leads the world in promoting religious freedom, but it is the responsibility of all nations to encourage freedom of religion, belief and conscience worldwide. Reports by USCIRF and the State Department enable the international community to identify atrocities, encourage progress and develop solutions.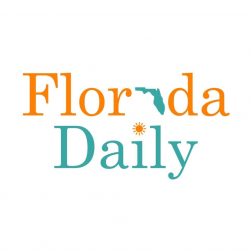 Latest posts by Florida Daily
(see all)