U.S. Sen. Marco Rubio, R-Fla., is doubling down on his opposition to abortion.
In messages sent out to supporters over the weekend and on Monday, Rubio weighed in on current clashes over abortion across the country.
"The recent news around our nation makes one thing clear – the sanctity of life is under attack," Rubio insisted. "The recent passage of the radical New York late term abortion law and similar proposals in Virginia are just the beginnings of the anti-life legislation that will be passed in our nation. With Nancy Pelosi as speaker of the House, we know the anti-life movement is going to have a resurgence in the House.
"We must show the Left, and the biased media covering them that the Life movement is strong in numbers. We must show them that Americans from all over our nation are ready to stand up for life," Rubio added.  "I am working hard in the Senate to fight against the Left's radical anti-life plans. I'll continue to introduce legislation and fight for policies that protect families, the unborn, and the safety of women's health, and stop taxpayer-funded abortion."
Rubio stressed that theme in a piece published at the Stream on Friday and he came out swinging at the Democrats.
"I never thought I would see the day America had government officials who openly support legal infanticide. But Democrats in New York and Virginia have made it clear that, on the issue of life, extremism has become mainstream in the Democratic Party. Gone are the days when Democrats sought to make abortion 'safe, legal, and rare.' Democrats are now the party of abortion on demand and at any point in a pregnancy. Their haste to rush left has led them to such an extreme position on abortion that they now openly advocate for it even up to the moment prior to delivery," Rubio wrote.
"In New York, Governor Andrew Cuomo recently signed legislation that legalizes abortion not just at the point a fetus is viable outside the womb, but right up until delivery. As egregious as this law is, it pales in comparison to efforts in Virginia that sparked outrage across the country," Rubio added. "Virginia House Democrats recently proposed barbaric legislation that would repeal all restrictions on third-trimester abortions. The repeals include the requirement that two physicians certify that a third-trimester abortion is necessary to prevent the woman's death or impairment of her mental or physical health. Appallingly, the legislation would allow abortion even at the very end of pregnancy just as a woman is going into labor."
Kevin Derby can be reached at Kevin.Derby@floridadaily.com.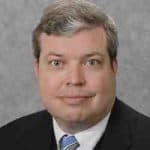 Latest posts by Kevin Derby
(see all)