On Thursday, U.S. Sen. Marco Rubio, R-Fla., the chairman of the U.S. Senate Committee on Small Business and Entrepreneurship, convened a hearing titled, "Capital Access for Minority Small Businesses: COVID-19 Resources for an Equitable and Sustainable Recovery."
Rubio's opening remarks as prepared can be found below.
Rubio: "I would like to thank everyone for joining us, both in person and virtually, and welcome our witnesses for today's hearing, titled 'Capital Access for Minority Small Businesses: COVID-19 Resources for an Equitable and Sustainable Recovery.'
"Every single American has been touched by the COVID-19 pandemic.
"Too many among us have lost loved ones or had their own health impacted by the virus. Even more have lost their jobs and livelihoods from the closures that followed.
"Unfortunately, the pandemic is likely to continue to afflict our nation until we can develop a vaccine.
"We have also come to understand that the pandemic has disproportionately impacted minorities and people of color. This extends to the economic consequences of the virus.
"In particular, African-American- and Hispanic-owned businesses have borne the brunt of the lockdowns, with their businesses suffering disproportionate losses.
"Part of this disparity comes down to the sectors hit hardest by COVID, such as construction, restaurants, hotels, and transportation, where minority ownership is higher.
"Data from the U.S. Census Bureau Pulse Survey suggests that only 27 percent of small businesses have enough cash on hand to cover three or more months of business operations. The issue of low cash reserves is even greater for many minority-owned businesses, making an already shaky future all the more precarious.
"Today, the major question we face is one of uncertainty. How do we keep our economy functioning when shutdowns are restricting the way we go about our lives?
"That is the question we had in mind when we first enacted the Paycheck Protection Program.
"To try to prevent the collapse of American business during a public health crisis meant we needed unprecedented relief.
"We have been able to secure substantial federal funding to provide emergency relief to millions of small businesses.
"In total, over $520 billion has been allocated through the Paycheck Protection Program, supporting 51 million jobs. Now, we are working on an additional package of relief that will target the smallest and most underserved small businesses.
"As we continue to work toward this package, it is critical that we apply the insight and experiences that we have gained in the last few months.
"One of the most important lessons that we have learned is how PPP loans to some sectors saved more jobs than in others.
"This is especially important because while the overall unemployment rate has dropped from its April high of almost 15 percent to 11 percent, the black unemployment rate remains at 15 percent.
"According to the SBA's data, only three sectors supported more jobs per dollar of PPP funds in low-income areas than they did for the nation as a whole: manufacturing, health care and social assistance, and retail.
"Another lesson is about access. Many minority-owned firms have experienced problems accessing capital because they lack relationships with SBA-approved lenders.
"But there has been progress. As a proportion of the total quantity of loans disbursed, minority-owned businesses received PPP loans in equal or greater volume than their share of business ownership in the US economy, in a total of more than $90 billion.
"Allowing as many lenders to participate in PPP as possible was key to this success. The CARES Act approved 303 Community Development Financial Institutions (CDFIs'), 171 Minority Depository Institutions (MDIs), and 19 FinTechs to provide these loans to businesses with access to a traditional bank.
"As we focus our attention on the next package of relief, we need to continue this progress and make certain that our gains and focus, particularly among minority-owned and underserved businesses, are not lost.
"We recognize that we are in a different place than we were in March.  We know that some businesses will need additional short-term relief, while others will need access to low-cost, long-term working capital to recover.
"PPP is essentially a short-run grant to help keep businesses open and their employees on payroll. But the hit that many small businesses are taking is much deeper than staying open can make up for.
"That is why I am proposing an expansion of the SBA's 7(a) guaranty program to make available targeted, long-term and low-interest, loans to small businesses located in low-income communities. These loans will ensure that millions of small businesses in these areas do not go bankrupt because of the pandemic, and have access to the capital needed to invest in their communities.
"As we keep working toward the next relief package, I will continue to work closely with the Ranking Member and all of my colleagues to ensure that both the short and long-term needs of businesses are met, and do so in a way that provides more access and resources to minority-owned and underserved firms."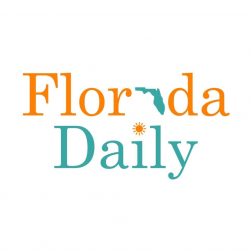 Latest posts by Florida Daily
(see all)