At the end of last week, U.S. Marco Rubio, R-Fla., came out swinging at U.S. Sen. Bernie Sanders, I-Vt., one of the top candidates for the Democratic presidential nomination.
Rubio insisted Sanders was pushing a "socialist healthcare takeover" and ripped into the Vermont senator.
"Bernie's new government controlled healthcare plan is a disaster," Rubio insisted. "His plan will increase our taxes by $16.2 trillion and cost us over $32 trillion in the next ten years.
"His plan would illegalize private insurance, kicking 180,000,000 Americans off their current plans. And in a recent poll, public support for Bernie's socialist healthcare takeover is at just 13 percent," Rubio added. "Don't expect to hear that from the media."
"This healthcare plan is a socialist disaster built only to appease Bernie's radical base to raise his profile going into his 2020 presidential bid," Rubio insisted. "This is a disaster waiting to happen and reckless plan to its core."
Rubio and Sanders have served together in the Senate since the Florida Republican was first elected back in 2010. Both senators ran for president in 2016. Despite being elected as mayor of Burlington Vermont and to the U.S. Senate as an independent, Sanders, a self-described "democratic socialist," ran for the Democratic party's nomination but lost a bitter primary battle to former U.S. Sec. of State Hillary Clinton. Rubio lost to Donald Trump in the Republican primaries, including in Florida.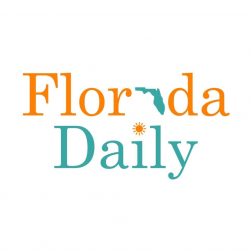 Latest posts by Florida Daily
(see all)