 With news this week that former U.S. Sec. of State Hillary Clinton headlining events for the Democratic National Committee (DNC), a Florida Republican is going on the attack.
Trying to rally Republicans for the November elections, U.S. Sen. Marco Rubio, R-Fla., came out swinging at Clinton on Wednesday.
"I thought we'd defeated her for good, but Hillary Clinton is back in action," Rubio noted. "It was just announced that Hillary will be hitting the campaign trail to help Democrats' efforts to take away our majorities.
"Hillary's resurgence is a major reminder of what's at stake this election, and another reason we've got to pick up the pace and fight even harder," Rubio insisted. "Democrats are desperate to erase our Republican majorities and they've enlisted Hillary Clinton to raise big bucks for their attempted takeover. As Hillary joins Democratic candidates across the country, it's a stark reminder of what we're facing if we lose. Democrats seemed to have learned very little from their historic defeats last cycle, which is why they're using their failed presidential candidate to push the liberal platform voters rejected."
Having won a second term to the U.S. Senate in 2016, Rubio is not facing voters this election cycle but he had not been standing on the sidelines, helping Republican Senate candidates across the nation. While Rubio has not been very active in next weeks primaries, he did take to the stump this week to help state Rep. Matt Caldwell, R-Lehigh Acres, who is running in the Republican primary for state agriculture commissioner. Caldwell faces state Sen. Denise Grimsley, R-Lake Placid, and former state Rep. Baxter Troutman in the Republican primary which will be held next Tuesday.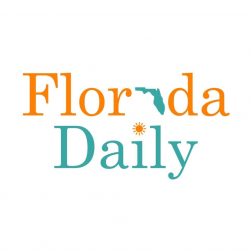 Latest posts by Florida Daily
(see all)