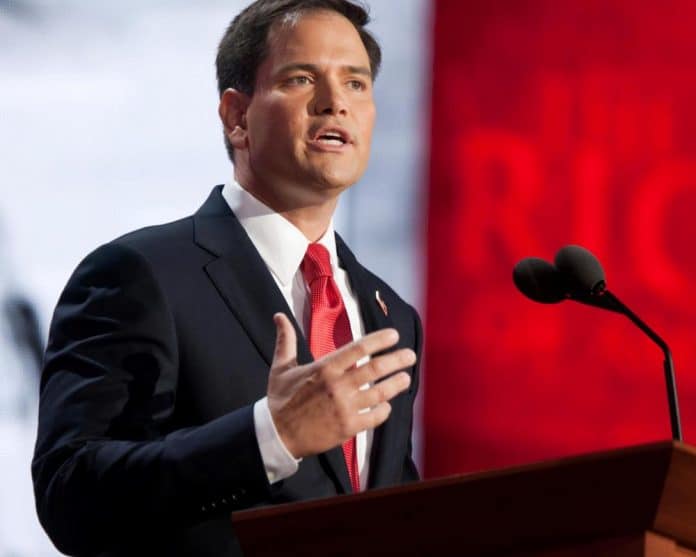 With two weeks until Election Day, U.S. Sen. Marco Rubio, R-Fla., is ramping up the attacks on the Democrats.
This week, Rubio went to bat for his old rival President Donald Trump, trying to help him hold off former Vice President Joe Biden.
Rubio offered a piece for Fox News on Monday, insisting that Biden will pack the U.S. Supreme Court if he is elected in two weeks.
"Biden may claim that he is 'not a fan' of court-packing, but when asked directly last week whether he would support it, he acknowledged 'it depends' on how Judge Amy Coney Barrett's nomination 'turns out,'" Rubio insisted. "Well, we know that Judge Barrett — thanks to her impeccable credentials and hearings — will soon be Supreme Court Justice Barrett. And we also know that the Biden campaign believes soon-to-be-Justice Barrett's confirmation process is 'illegitimate' and 'reckless.' Biden's running mate, Sen. Kamala Harris, D-Calif., said as much. The former vice president can dodge the question for another 15 days, but we know exactly what he'll do because his radical base demands it."
Rubio claimed the Democrats' "dirty little secret" is  "their plan to pack the Supreme Court with liberal judges." The Florida Republican also rejected claims that Biden is a moderate.
"The truth is that this is a major part of the Democratic Party's desire to manipulate and coerce our public institutions into being an arm of their radical progressive agenda. And that radical agenda is part and parcel to Joe Biden, who said earlier this year that he would be the 'most progressive president in history,'" Rubio wrote.
Rubio continued to take aim at the Democrats on Tuesday in a piece in the Washington Examiner, slamming them for holding up funds for small business relief. Rubio leads the U.S. Senate Small Business Committee.
"Senate Democrats have shown that they are willing to put election politics above the livelihoods of small businesses and families. As long as Pelosi and Schumer calculate that doing nothing is in their best interest politically, Congress will be unable to act on additional coronavirus relief legislation before the election," Rubio wrote. "For Pelosi, Schumer, and Joe Biden, it all comes down to a waiting game, even if that means more people bankrupted, more small businesses shuttered, and more jobs lost. Last week, Pelosi even said the quiet part out loud, proclaiming, 'I don't think our leverage has ever been greater than it is now.'
"Now is not the time for political games, which is why Senate Republicans will once again give Senate Democrats a chance to show that this week's grandstanding at the Barrett hearings was, in fact, a legitimate call to action," Rubio added. "Our nation's small businesses and the communities they call home have weathered the COVID-19 pandemic for nearly 10 months, and it is clear that the PPP has been a historic lifeline for more than 5.2 million small businesses. Even as the economy reopens, financial damage from the pandemic will continue to affect our small firms."
In the meantime, Rubio is up for a third term in 2022. A poll from the University of North Florida (UNF) released earlier this month had Rubio upside down with 51 percent of those surveyed disapproving of him while 46 percent approve of him. While he has not drawn a major opponent yet, some names, including U.S. Rep. Val Demings, D-Fla., are already generating buzz as possible challengers.
Reach Kevin Derby at kevin.derby@floridadaily.com.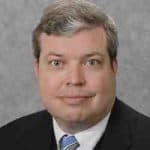 Latest posts by Kevin Derby
(see all)