At the end of last week, U.S. Sen. Marco Rubio, R-Fla., the chairman of the U.S. Senate Western Hemisphere Subcommittee, expressed concerns about recent elections in Bolivia and slammed that county's President Evo Morales.
"Evo Morales is illegitimately holding on to power in Bolivia," Rubio said on Friday. "What we saw this past weekend should raise serious concerns about Bolivia's democratic future, following the unprecedented suspension of the Transmission of Preliminary Election Results (TREP) for nearly 24 hours.
"As stated by the Organization of American States' (OAS) electoral observation mission, the best option for Bolivia is to conduct a second round. Democracies in the region should voice their concerns as the democratic future of our hemisphere is at stake," Rubio added.
Rubio is not the only Florida Republican to have expressed concern about the elections in Bolivia in recent days. Earlier in the month, U.S. Rep. Francis Rooney, R-Fla., who leads Republicans on the U.S. House Western Hemisphere Subcommittee, teamed up with U.S. Rep. Albio Sires, D-NJ, who leads the subcommittee, to issue a joint statement on the matter.
"We are deeply concerned about the Morales government's continued restrictions on press freedom and persecution of opposition politicians, which have weakened public institutions in Bolivia," they said. "We also reject the 2017 decision by the Bolivian Constitutional Tribunal to ignore the results of the 2016 referendum in which the Bolivian people voted down a proposal to lift constitutional term limits to allow Morales to pursue a fourth term.
"Fourteen years ago, Evo Morales made history by becoming Bolivia's first indigenous president. While the country has made progress in addressing poverty, increased restrictions on political freedoms and lack of adherence to the rule of law undermine those advances," they added. "We call on the Bolivian authorities to ensure that every citizen can exercise their fundamental right to vote, without pressure or interference. We affirm our support for international observation efforts, independent civil society, independent media, and all actors working to protect the integrity of the electoral process. We stand firmly with the Bolivian people in defense of their right to determine the future of their country."
Reach Kevin Derby at kevin.derby@floridadaily.com.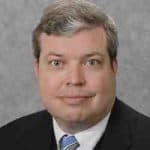 Latest posts by KEVIN DERBY
(see all)