With companies calling for boycotts of states enacting pro-life legislation, U.S. Sen. Marco Rubio, R-Fla., took aim at the "Corporate Left" this week.
On Tuesday, Rubio spoke with Arkansas Attorney General Leslie Rutledge at a Rule of Law Defense Event and weighed in on the Left's efforts to boycott Israel and now states looking to embrace pro-life bills.
Rubio pointed to a letter from leaders of the business community, including from Bloomberg, Kenneth Cole Productions, Ben and Jerry's, H&M, Tinder, Unity Technologies and other companies. Twitter CEO Jack Dorsey signed the letter on behalf of Square, mobile payments company.
"Equality in the workplace is one of the most important business issues of our time.  When everyone is empowered to succeed, our companies, our communities and our economy are better for it," the business leaders wrote. "Restricting access to comprehensive reproductive care, including abortion, threatens the health, independence and economic stability of our employees and customers. Simply put, it goes against our values and is bad for business. It impairs our ability to build diverse and inclusive workforce pipelines, recruit top talent across the states, and protect the well-being of all the people who keep our businesses thriving day in and out.
"The future of gender equality hangs in the balance, putting our families, communities, businesses and the economy at risk," they added.  "We, the undersigned, represent more than 108,000 workers and stand against policies that hinder people's health, independence and ability to fully succeed in the workplace."
Rubio pushed back on Tuesday.
"It's funny to me. Boycotts are one of the favorite tools of the Left, including the Corporate Left," Rubio said.  "So yesterday, 170 CEOs signed a letter condemning some abortion laws that have been passed in a number of states.
"We've seen in the past, efforts against North Carolina lead by the corporate community. It's funny these companies have no problem, these same voices have no problem, leading boycott efforts as a result of laws passed by the democratically-elected legislatures of American U.S. states," Rubio continued.
"On the other hand, they are the first ones to come up here and argue, 'Oh we can't cut off economic relations with, fill in the blank authoritarian country: China, Saudi Arabia, whoever it might be. I don't care that they have a camp with a million Uyghur Muslims interned and forced labor and quote-unquote re-education. We want to do business there. I don't care that women are not allowed to drive in Saudi Arabia, we want to do business there.' So these same companies, who have no problem being the voice of moral authority when it comes to imposing boycotts as a result of laws passed by the democratically-elected legislatures of American states, they have no problem being the voice in favor of open and free economic engagement with authoritarian countries that have real, documented, persistent human rights violations," Rubio added.
Reach Kevin Derby at kevin.derby@floridadaily.com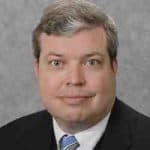 Latest posts by Kevin Derby
(see all)