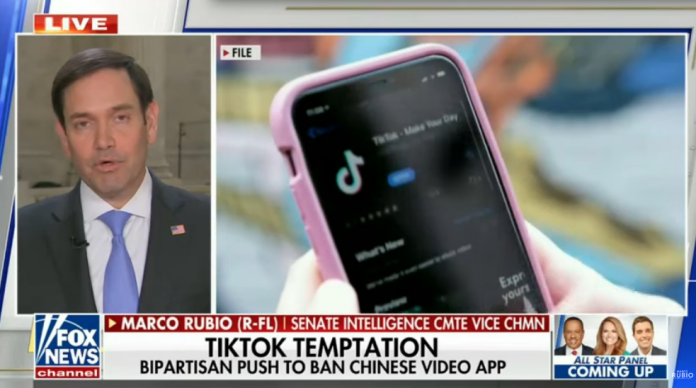 This week, U.S. Sen. Marco Rubio, R-Fla., took to the national airwaves to promote his bill banning TikTok.
Last month, Rubio brought back the "Averting the National Threat of Internet Surveillance, Oppressive Censorship and Influence, and Algorithmic Learning by the Chinese Communist Party (ANTI-SOCIAL CCP) Act" which would "ban TikTok and other similar apps from operating in the United States."
Rubio's proposal "would protect Americans by blocking and prohibiting all transactions from any social media company in, or under the influence of, China, Russia, and several other foreign countries of concern unless they fully divest of dangerous foreign ownership."
U.S. Sen. Angus King, I-Maine, is co-sponsoring the bill.
"Momentum is growing to ban Chinese state-owned TikTok from operating in the United States. The app, now banned from state government devices in 30 states, is also blocked on most federal devices. As everyone from the FBI Director and FCC Commissioners to cybersecurity experts have warned, TikTok's Chinese parent company, ByteDance, is required by Beijing to make the app's data available to the Chinese Communist Party (CCP). The documented cases of abuse continue to grow, including spying on American reporters and interfering in the 2022 midterm elections," Rubio's office insisted.
"TikTok allows the Chinese Communist Party to access people's private data. This is a direct threat not only to our national security interests but also to the American people. I'm proud to continue to lead the bipartisan fight in Congress to ban TikTok, as well as other social media companies that are controlled by the CCP, so long as they are under dangerous foreign ownership," said Rubio when he introduced the bill.
"Social media platforms have become essential parts of our daily lives. Millions of Americans depend on these networks to keep in touch with loved ones, stay up to date on news, or run their small business. We cannot allow hostile governments to use our social media habits as a Trojan Horse into our networks. Make no mistake – every 'private' enterprise in China has direct ties and on-demand information-sharing requirements with the national government. The Chinese Communist Party's (CCP) potential to access TikTok user data and exploit American's private information is an unacceptable national security risk. The company must either divest from dangerous foreign ownership, or we will take the necessary steps to protect Americans from potential foreign spying and misinformation operations. I look forward to working with my colleagues to pass a bipartisan bill to address this threat and hope these efforts will spur a swift sale of the company so that Americans can continue using TikTok for personal or professional purposes," said King.
This week, Rubio appeared on "Special Report with Bret Baier" on Fox News and talked about his proposal and other bills taking aim at TikTok.
"We should pass a bill that bans TikTok. I have the only bipartisan, bicameral bill that actually does that. I think [Senator Mark Warner's] bill takes steps in that direction. It gives the administration the power to do what I think they already have the power to do. But in either respect, you have this growing consensus up here, at a time when there's not a lot of consensus, that this is important," Rubio said. "Here's why it's important. It's not the videos. Look, there's some stuff on [TikTok] that's disturbing, and there's some stuff on TikTok that I think is pretty catchy and pretty creative. It's not the content per se, it's the data that is collected. Data is the most valuable commodity in the world. They all control data—Facebook, Twitter, Snapchat. The difference is the data here, in the fastest growing app in America, is controlled by a company that's owned by a Chinese company.
"That Chinese company, Bytedance, is under the complete control of the Communist Party of China. Like every company [in China], if the Chinese government tells Bytedance, 'We want all the data you collected from TikTok in the United States,' they have to turn it over. That data is everything from your pictures to your contacts to what you watched on TikTok. And it also creates the opportunity for backdoors and beyond," Rubio added. "That's the reason why this administration has banned it on all federal devices, but somehow [the administration] thinks it's okay to continue to allow it to operate in society writ large. It's a massive vulnerability that needs to be closed, or we're going to pay the price."
Rubio was asked about if banning TikTok undermines free speech.
"There are other platforms they could [express themselves] on. Theoretically, they could do it on a TikTok that's no longer owned by Bytedance. The problem here is not what they're posting. The problem here is who owns the software that's on the devices of millions of Americans? That's the issue," Rubio said. "It's not the content that is being restricted. No one here is passing a bill banning the posting of [videos]. The ban is against the ownership [of data by Beijing]. If tomorrow TikTok was sold to a company that wasn't Bytedance, that wasn't under the Chinese national security laws and the conditions that that imposes, there'd be no issue at all. We have a right to protect our country from companies that are directly linked to the Communist Party of China."
Rubio's bill was sent to the U.S. Senate Banking, Housing, and Urban Affairs Committee last month. U.S. Reps. Mike Gallagher, R-Wisc., and Raja Krishnamoorthi, D-Ill., are championing the bill in the U.S. House.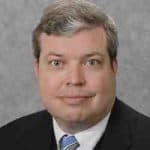 Latest posts by Kevin Derby
(see all)