U.S. Sen. Marco Rubio, R-Fla., the new chairman of the U.S. Senate Small Business Committee, continued his efforts to expand family leave, meeting with Ivanka Trump on the matter this week.
Rubio and other Senate Republicans–including Bill Cassidy of Louisiana, Joni Ernst of Iowa and Mike Lee of Utah–met with Trump, an advisor to her father in the White House, to talk about family leave on Wednesday.
"I commend the White House for continuing to show leadership and making it clear that paid family leave is a priority for this administration," Rubio said after the meeting. "I am honored to participate in the ongoing, substantive discussion about how best to implement this policy and committed to seeing this effort through. Too many new parents, especially those with low incomes, take on new debt or fall onto welfare programs just to pay for their basic living costs after having a child. It is time to take action."
"Today we had a productive conversation about paid family leave policy focused on the bipartisan desire to find a solution that supports American workers and families," said Trump. "We are seeking to build consensus around policy that can garner enough votes to be passed into law and thank the senators on both sides of the aisle who are working together towards that goal."
"There is widespread interest in helping moms and dads have the financial flexibility they need to raise children. The key will be crafting a policy that is fiscally sustainable, targeted, and doesn't bury taxpayers in even more red ink," said Cassidy, who chairs the Senate Finance Subcommittee on Fiscal Responsibility and Economic Growth. "We're going to work hard in my committee to craft a good, bipartisan solution that empowers families to succeed."
"As a mother, I understand firsthand how important it is for our policies to reflect the evolving needs of our workforce and to reduce the barriers imposed on parents who are balancing family and work," said Ernst. "In his State of the Union address, the president made it clear that paid family leave is a priority for his administration. That's why I am all the more encouraged to continue working with my colleagues, and the administration, to create a path forward for a voluntary, budget-neutral, child-focused paid leave program rather than impose a new entitlement or mandate."
Rubio has increasingly been focused on family leave issues in recent months. Back in August, he introduced the "Economic Security for New Parents Act" which would offer new parents the option of relying on some of their Social Security funds to take at least two months of paid parental leave.
"The benefit amount is large enough that nearly all parents making below median family income of about $70,000 will be able to take two months leave at over 70 percent of their wages," the senator's office noted when he introduced the bill back in August. "Many parents, especially those with low incomes, will be able to finance longer than three months of leave with the amount of the benefit. Two-parent households will be able to transfer their benefit to their spouse.
Rubio went all out to promote the proposal, appearing on "Face the Nation" on CBS in August to weigh in on it. He also teamed up with U.S. Rep. Ann Wagner, R-Mo., the House sponsor, to pen a piece in USA Today to showcase the proposal. Rubio also released an online video to highlight his legislation.
Kevin Derby can be reached at Kevin.Derby@floridadaily.com.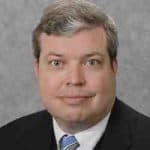 Latest posts by Kevin Derby
(see all)