The National Defense Authorization Act (NDAA) includes a provision from two members of the Florida delegation to support Israel.
Last week, both chambers of Congress passed the NDAA which exceeds $740 billion. President Donald Trump has said he will veto the NDAA unless it repeals Section 230 which protects internet companies from being sued over what is posted on their websites, either by them or by other parties. The president has also criticized the NDAA for renaming military bases honoring Confederate leaders. However, the NDAA cleared both chambers with veto-proof majorities.
Included in the NDAA was the "United States-Israel Security Assistance Authorization Act" from U.S. Sen. Marco Rubio, R-Fla., and U.S. Rep. Ted Deutch, D-Fla., the chairman of the U.S. House Middle East and North Africa Subcommittee.
"This bipartisan bill will strengthen the U.S.-Israel strategic alliance by authorizing $3.3 billion in annual security assistance consistent with the U.S.-Israel Memorandum of Understanding and ensures that Israel has what it needs to defend itself and is able to address both conventional and emerging threats," Rubio's office noted.
"The inclusion of this important and bipartisan bill in this year's NDAA reaffirms our nation's unwavering support to our strongest ally in the Middle East: the Jewish State of Israel," Rubio said at the end of last week. "As Israel faces unprecedented threats from Iran, Hezbollah, Hamas, and other malign actors, we must continue to advance initiatives that protect and support our mutual security interests."
"A strong U.S.-Israel relationship remains a bipartisan priority," said U.S. Sen. Christopher Coons, D-Del., who backed Rubio's proposal. "The $3.3 billion in annual security assistance codified today was agreed to in a Memorandum of Understanding negotiated and signed by President Obama and Prime Minister Netanyahu in 2016. Tensions in the region continue to threaten Israeli security, and I'm proud that Congress is deepening the strategic U.S.-Israel alliance and bilateral non-security cooperation in the face of these challenges."
"NDAA is now on its way to the president," Deutch noted on Sunday. "I am proud to have my legislation codifying the historic 2016 MOU on security assistance between the U.S. and Israel included."
Reach Kevin Derby at kevin.derby@floridadaily.com.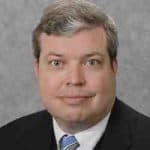 Latest posts by Kevin Derby
(see all)