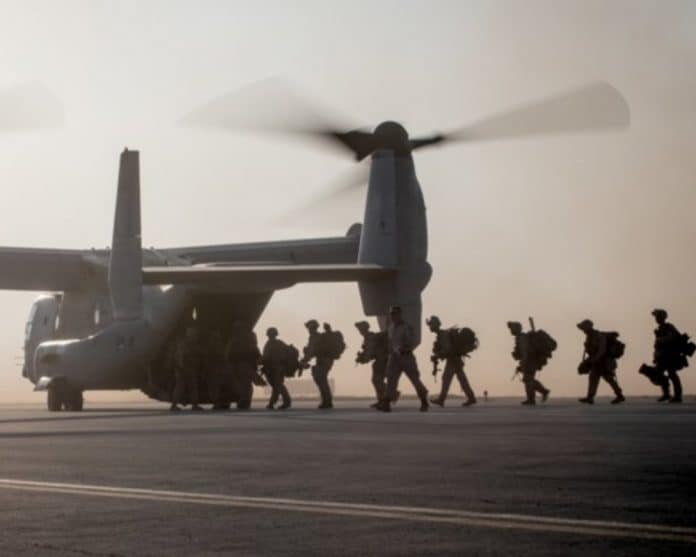 President Donald Trump's plan for a "full and rapid" withdrawal from Syria is drawing fire from members of the Florida delegation on both sides of the aisle.
U.S. Sen. Marco Rubio, R-Fla., who ran against Trump in the 2016 Republican presidential primaries and who sits on the U.S. Senate Foreign Relations Committee, tore into the decision on Wednesday.
"The decision to pull U.S. defense presence out of Syria is a big mistake," Rubio said. "The Syrian Democratic Forces and YPG will now abandon the fight against ISIS in the Middle Euphrates River Valley. Iran will step up activity in Southern Syria, which will elicit increased Israeli strikes that could lead to a new and far deadlier Israel-Hezbollah war. And our adversaries will use this as evidence that America is an unreliable partner. Today's decision will lead to grave consequences in the months and years to come."
Rubio also took to Twitter to rip the decision, insisting it will hurt Israel.
"Netanyahu said of Syria retreat 'we will make sure Israel's security is preserved & we will defend ourselves from this arena.' Translation: Israel will now have to step up attacks inside Syria even if it results in a new war with Hezbollah and potentially Iran," Rubio posted.
The Florida Republican even took to the Senate floor to express his opposition on the decision on Wednesday night.
Over on the other side of Capitol Hill, U.S. Rep. Ted Deutch, D-Fla., the top Democrat on the U.S. Middle East and North Africa Subcommittee, took aim at Trump's announcement. Deutch has often worked with retiring U.S. Rep. Ileana Ros-Lehtinen, R-Fla., the chairwoman of the subcommittee, on Middle East issues, including supporting Israel. Deutch ranked as one of the most prominent Democrats opposed to then President Barack Obama's nuclear deal with Iran.
"Today the Trump administration announced it would begin pulling U.S. forces and personnel from Syria. I'm deeply concerned about this decision and the impact it will have on the ground and on our ability to influence a political resolution to the conflict," Deutch said.  "The decision to remove our forces contradicts the Administration's stated goals of ensuring the enduring defeat of ISIS and countering Iran's dangerous expansion in Syria. The removal of U.S. forces and the lack of stabilization efforts will only exacerbate the conditions that make a resurgence of radicalized actors more likely.
"This move directly contradicts public statements made by Trump administration officials," Deutch added. "Just last month, the U.S. Special Representative for Syria Engagement Ambassador James Jeffrey told the Middle East and North Africa Subcommittee that 'such an untimely U.S. military departure from Syria would enable ISIS to return, allow Iran to fill the vacuum, place Iraq's stability at risk, and increase the threats to Syria's neighbors such as our key allies Israel, Jordan, and Turkey.'
"In addition, this move makes our partners on the ground, including the Syrian Democratic Forces (SDF), more vulnerable to aggression from Syrian regime forces backed by Iran and Russia and Turkish-backed opposition forces. The SDF has fearlessly and selflessly sacrificed to help our mission in combating ISIS," Deutch insisted. "The administration is yielding American leadership to powers like Russia, Iran, and Turkey to decide the future of Syria. The removal of U.S. troops will not further our national security objectives in Syria or secure our allies in the region. In fact, this move plays into Iran's long-desired goal to establish a land bridge from Tehran to Beirut to extend its regime and terror proxies.
"This decision contravenes advice from both the State Department and the Pentagon, once again showing the Administration's lack of a cohesive and coherent strategy. Unfortunately, this haphazard decision may well further destabilize the region, threaten our key allies, and threaten U.S. security at home," Deutch said in conclusion.
Trump fired back at critics on Twitter on Thursday morning.
"Does the USA want to be the policeman of the Middle East, getting nothing but spending precious lives and trillions of dollars protecting others who, in almost all cases, do not appreciate what we are doing?" Trump asked.  "Do we want to be there forever? Time for others to finally fight."
Kevin Derby can be reached at Kevin.Derby@floridadaily.com.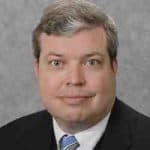 Latest posts by Kevin Derby
(see all)