Last week, U.S. Sen. Marco Rubio, R-Fla., threw his support behind U.S. Sen. Bob Menendez's, D-NJ, proposal "to strategically align the United States' diplomatic tools, including targeted sanctions, to advance democratic elections in Nicaragua in November 2021."
Menendez introduced the "Reinforcing Nicaragua's Adherence to Conditions for Electoral Reform (RENACER) Act" last week which "proposes new initiatives to address corruption by Nicaraguan President Daniel Ortega's government and family, as well as human rights abuses perpetrated by Nicaraguan security forces" and "requires the U.S. government to increase sanctions coordination with Canada and the European Union, as well as bolster intelligence reporting on Russian activities in Nicaragua."
Other co-sponsors include U.S. Sens. Ben Cardin, D-Mary., Dick Durbin, D-Ill., Tim Kaine, D-Va., and Chris Murphy, D-Conn.
"The RENACER Act makes clear that the United States will not tolerate the rise of another dictator in our hemisphere. This new legislation fully aligns U.S. diplomacy and sanctions towards one goal — democratic elections in Nicaragua in November 2021," Menendez said. "As the Ortega regime's human rights abuses, kleptocracy, and attacks on the free press continue unabated, this bill places the U.S. Senate firmly on the side of the Nicaraguan people as they seek to exercise their most fundamental democratic rights later this year."
"As the corrupt Ortega regime continues to undermine democratic order and basic liberties, the U.S. must align our diplomatic efforts to the existing targeted sanctions against regime officials," Rubio said. "As the regime plans to hold elections, we must ensure the U.S. and our allies are creating new initiatives to address Ortega's corruption, human rights abuses, and the ongoing repression of members of the independent press."
The bill was sent to the U.S. Senate Foreign Relations Committee, which Menendez chairs, last week. So far, there is no companion measure over in the U.S. House.
Reach Kevin Derby at kevin.derby@floridadaily.com.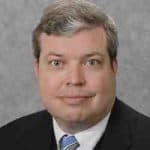 Latest posts by Kevin Derby
(see all)