Despite losing to Donald Trump in the Republican presidential primaries in 2016, U.S. Sen. Marco Rubio, R-Fla., continues to remain active at the national level trying to help Republican candidates across the nation as they ready for November.
Last week, Rubio took to the stump in Michigan to campaign for John James, a businessman and veteran who is the Republican nominee challenging U.S. Sen. Debbie Stabenow, D-Mich., in November. Most experts consider Stabenow to be a very heavy favorite over James.
"Earlier this week, I was in Michigan campaigning with John James, our Republican nominee for US Senate there," Rubio noted on Friday. "He's got an amazing story and I was proud to endorse him early on in his campaign. His victory gives us a real shot at winning that seat this November – in a state that President Trump won."
Earlier in the week, Rubio tried to rally Republicans for the November elections, ripping billionaire Tom Steyer's latest effort to dislodge the GOP majority on Capitol Hill.
"I hate to be an alarmist, but we have a real problem on our hands," Rubio insisted on Tuesday. "The election is less than 100 days away, and Democrats' have a real shot at taking over the Senate. If it wasn't enough that they've spent the last two years plotting and fundraising, I just learned that ultra-liberal activist and billionaire Tom Steyer is pitching in $10 million to help the Left decimate our GOP majorities.
"Democrats and their big money donors like Tom Steyer are prepared to spend whatever it takes to try and buy their way to the Senate majority," Rubio added.  "If we lose our Senate majority Democrats will have the power to force their radical agenda on the Americans who overwhelmingly rejected it in 2016- Obamacare, open borders, tax hikes, and impeachment.
"We've made incredible progress implementing our conservative agenda, and this election will determine whether our agenda is amplified or obliterated," Rubio continued. "Democrats have proven there's no limit to how much they're willing to spend to politically hinder and personally embarrass Republicans, and my vocal refusal to play their games has made me a target. The Left knows I can't be bribed or bullied into supporting their political circus, and if they retake the Senate majority, they will do everything in their power to silence me and the conservative agenda I stand for."
Kevin Derby can be reached at Kevin.Derby@floridadaily.com.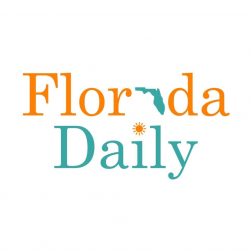 Latest posts by Florida Daily
(see all)