U.S. Sen. Marco Rubio, R-Fla., is helping lead the charge on Capitol Hill against Saudi Arabia, calling on the Trump administration to hold Saudi Arabia Crown Prince Mohammed bin Salman (MBS) accountable for the murder of Washington Post columnist Jamal Khashoggi.
Back in October, Khashoggi, a critic of MBS and his regime, was murdered by Saudi operatives in that nation's embassy in Istanbul.
On Wednesday, Rubio joined a host of senators in bringing out a resolution calling on the Trump administration to "hold accountable the Crown Prince of Saudi Arabia Mohammed bin Salman and all parties involved" in the murder. Other sponsors include Republican U.S. Sens. Lindsey Graham of South Carolina and Todd Young of Indiana and Democrat U.S. Sens. Chris Coons of Delaware, Dianne Feinstein of California and Ed Markey of Massachusetts.
"Our values as Americans must be central to our foreign policy. Saudi Arabia is an important ally but not an ally at any cost. There is no doubt that Crown Prince Mohammed bin Salman knew about the murder of Saudi journalist Jamal Khashoggi, condoned it, and at worst was actually involved in directing it," Rubio said on Wednesday. "The U.S. must demand accountability and press for the release of all Saudi political prisoners, including blogger Raif Badawi and women's rights activists."
The resolution "condemns in the strongest possible terms the murder of Jamal Khashoggi;
finds that as Crown Prince, Mohammed bin Salman was in control of the security forces at the time of Jamal Khashoggi's murder" noting that "the Senate has a high level of confidence that Mohammed bin Salman was complicit in the murder of Jamal Khashoggi." The resolution also "urges the United States Government and the international community to hold all parties, including Mohammed bin Salman, involved in the murder of Jamal Khashoggi accountable" and "calls on the Government of the Kingdom of Saudi Arabia to negotiate directly with representatives of the Houthi movement in order to end the war in Yemen, agree on a political resolution, reverse the humanitarian crisis, and refocus efforts on defeating al Qaeda and ISIS in Yemen." The senators also want the Saudis "to negotiate a political solution to its dispute with Qatar expeditiously and in a way that restores diplomatic relations with Qatar; and urges the Kingdom of Saudi Arabia to immediately release Saudi blogger Raif Badawi, the Saudi women's rights activists, and other detained political prisoners."
Kevin Derby can be reached at Kevin.Derby@floridadaily.com.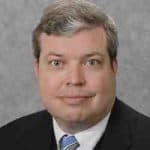 Latest posts by Kevin Derby
(see all)