From his seats on both the U.S. Senate Foreign Relations and the Appropriations Committees, U.S. Sen. Marco Rubio, R-Fla., is looking to amend the FY2019 Defense-LHHS Minibus appropriations bill to deal with the growing crises in two Latin American nations.
Rubio's amendment "would address the growing instability in Venezuela and Nicaragua by requiring the Secretary of Defense, with the Director of National Intelligence and the Secretary of State, to report to Congress on the implications that the ongoing crises in both countries have for U.S. national security and regional stability."
On Wednesday, Rubio made the case for his amendment.
"As the crises in Venezuela and Nicaragua continue to worsen, the United States must evaluate the national security threats posed by instability in both nations," Rubio said. "This proposal will help hold accountable the Maduro and Ortega regimes, and enhance our security partnership with strategic regional allies."
Rubio called for the report to touch on how continued problems in Venezuela and Nicaragua would impact the U.S. and the hemisphere; how the U.S. can work with allies in the region including Colombia and Costa Rica; what SOUTHCOM might need if the problems continue and how the U.S. Defense Department will handle matters if things get worse.
This week, Rubio also turned his attention to another Latin American nation. The Florida Republican and U.S. Sen. Cory Gardner, R-Col., brought out an amendment restricting funding to El Salvador after that nation cut off diplomatic ties to Taiwan.
"It is extremely disappointing that El Salvador chose to sever diplomatic relations with democratic Taiwan and embrace communist China," Rubio said on Tuesday when he and Gardner brought out the amendment. "This is a grave mistake that harms relations with the U.S., and will likely prove to be costly and short-sighted given what we know about China's 'debt traps' and economic exploitation globally. I am pleased to join Senator Gardner in taking steps to block U.S. foreign assistance to El Salvador. The U.S. and other democracies must stand together and reject China's use of financial bribery and economic coercion to divide us."
Kevin Derby can be reached at Kevin.Derby@floridadaily.com.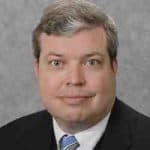 Latest posts by Kevin Derby
(see all)