From his perch as chairman of the U.S. Small Business and Entrepreneurship Committee, U.S. Sen. Marco Rubio, R-Fla., pointed to last week's positive jobs report, insisting it shows that the Paycheck Protection Program (PPP) is working.
Rubio noted on Friday that they "unemployment rate unexpectedly dropped to 13.3 percent, well below the expected 20 percent" as "forecasters initially expected 7.5 million job losses in May, but 2.5 million were added — the greatest number of jobs created in a single month ever recorded."
The Florida Republican insisted the PPP, which Congress and the White House agreed to create back in March to help small businesses during the coronavirus pandemic, was working.
"While far too many Americans remain out of work, it is clear the economic situation for tens of millions of workers and millions of small businesses would be far worse without the Paycheck Protection Program," Rubio said. "Today's jobs report makes clear millions of Americans were brought back on payroll last month. The PPP helped small business owners re-hire workers and prevented a second wave of layoffs, even as most of the economy remained locked down. I am proud that my colleagues were able to come together, multiple times, to unanimously approve and expand a historically successful economic rescue plan."
At the end of May, the U.S. Small Business Administration (SBA) approved almost 4.5 million PPP loans totaling $510 billion. Almost two-thirds of those loans–64.6 percent–were $50,000 and less.
Reach Kevin Derby at kevin.derby@floridadaily.com.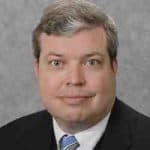 Latest posts by Kevin Derby
(see all)