Last week, U.S. Sen. Marco Rubio, R-Fla., teamed up with U.S. Sen. Ron Wyden, D-Oreg., in gathering more than half the members of the U.S. Senate in sending a letter to President Joe Biden, urging the White House to do more to push Turkey on human rights issues.
The host of senators, which included U.S. Senate Majority Leader Chuck Schumer, D-NY, U.S. Sen. Elizabeth Warren, D-Mass., U.S. Sen. John Cornyn, R-Texas, and U.S. Sen. Mitt Romney, R-Utah, took aim at Turkish President Recep Tayyip Erdogan's human rights record.
"President Erdogan's foreign policy has also grown more belligerent and combative over time. In recent years, he brazenly attacked U.S.-backed Kurds fighting ISIS in Syria, he purchased Russian air defense systems despite warnings that they were incompatible with U.S. technology, and he encouraged Azerbaijan to use violence to settle a territorial dispute with Armenia," the senators wrote. "President Erdogan has also attempted to pressure the U.S. and other countries into extraditing Turkish nationals, whom he blames for the failed coup in 2016. The Erdogan government has sought to silence critics in the United States like Enes Kanter, an NBA player and human rights advocate, by going after his family in Turkey and placing an INTERPOL red notice on him."
The senators also stressed that the U.S. can play a large role in influencing Turkish policy.
"We believe that the United States must hold allies and partners to a higher standard and speak frankly with them about issues of human rights and democratic backsliding," the senators wrote. "We urge you to emphasize to President Erdogan and his administration that they should immediately end their crackdown on dissent at home and abroad, release political prisoners and prisoners of conscience, and reverse their authoritarian course."
Back at the start of 2019, Rubio, who sits on the U.S. Senate Foreign Relations Committee, is calling out the leadership of Recep Erdogan after meeting with Kanter, a critic of the Turkish president.
Kanter, then with the New York Knicks and now with the Portland Trail Blazers, was scheduled to be in London for a game against the Washington Wizards but refused to make the trip for fear he could be attacked or poisoned by Turkish spies while in Great Britain. Rubio insisted Kanter was not being paranoid.
"It is a fear that is well-founded," Rubio said. "He just informed me that last night they placed a red notice on Interpol, which calls into question whether he could travel to Canada. And I hope U.S. authorities will step forward and ensure that he is given the ability to travel freely to all countries around the world we are allies with because what he is accused of is ridiculous."
Kanter has spoken out against the Turkish president in the past, making him a persona non grata in his country.
"When he spoke out against Erdogan government, he immediately began to receive threats," Rubio said about Kanter. "His travel documents, his passports were canceled. He's been threatened, actually charged, with terrorism, which they define as speaking out against the government."
Reach Kevin Derby at kevin.debry@floridadaily.com.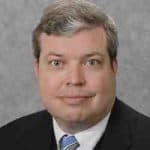 Latest posts by Kevin Derby
(see all)