From his perch on the U.S. Senate Foreign Relations Committee, U.S. Sen. Marco Rubio, R-Fla., is pressing President Donald Trump to put pressure on Bahrain over human rights.
While Trump met Bahrain's Crown Prince Salman bin Hamad Al Khalifa on Monday, Rubio paired up with two Senate Democrats–U.S. Sen. Chris Murphy of Connecticut and Ron Wyden of Oregon–to write the president last week. The senators called on Trump "to press the Bahraini government to release prisoners of conscience, including Nabeel Rajab, a prominent human rights activist."
The text of the letter was as follows:
We write to raise the issue of Bahrain's worsening human rights record and the implications for U.S. security in the region in the lead up to your meeting with Bahrain's Crown Prince Salman bin Hamad Al Khalifa next week. We ask that you urge the Crown Prince to release prisoners of conscience and to resume the long-stalled national dialogue with the peaceful opposition.
Bahrain is a strategic ally in an important region and, critically, Bahrain hosts the United States Fifth Fleet. It is precisely for these reasons that we are so concerned by the government of Bahrain's concerted efforts to silence peaceful opposition and quash free expression. Indeed, Bahrain's leaders have increased their repression over the past few years, stripping peaceful dissenters of their citizenship, jailing human rights advocates, and shrinking the space for civil society. They were particularly active in the lead up to the November 2018 elections, banning the Wa'ad political society, dissolved the Al-Wefaq political society, and barring many citizens from seeking office. They sentenced Sheikh Ali Salman—Al-Wefaq's long detained leader—to life in prison in a move that prompted public concern from U.S. State Department. Earlier this year, the government threatened to charge Bahrainis for following certain accounts or liking social media posts deemed critical of the government.
Domestic repression is not limited to the political arena. Bahrain's government indefinitely suspended the last independent newspaper in 2017, effectively silencing the press. Authorities also continue to harass and detain human rights defenders on charges widely seen as politically motivated. Prominent human rights defender Nabeel Rajab was sentenced to five years in prison for "spreading false rumors in time of war," "insulting public authorities," and "insulting a foreign country." Abdulhadi Al Khawaja and Dr. Abduljalil Al Singace remain in prison for peacefully protesting the government in 2011. These prisoners are merely representative of the thousands of others who remain locked away for exercising their right to free expression.
We value the United States' longtime partnership with Bahrain, which is why we remain deeply concerned about the monarchy's systematic elimination of avenues for peaceful dissent. We fear that continuing down this path will ultimately prove unsustainable and could lead to significant blowback to U.S. interests and Americans in Bahrain. Accordingly, we urge you in the strongest terms to press the Crown Prince to release prisoners of conscience and to reopen the state for a credible and productive national dialogue will all elements of Bahraini society.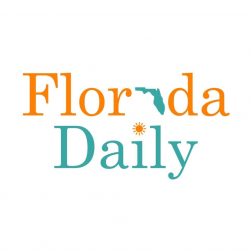 Latest posts by Florida Daily
(see all)