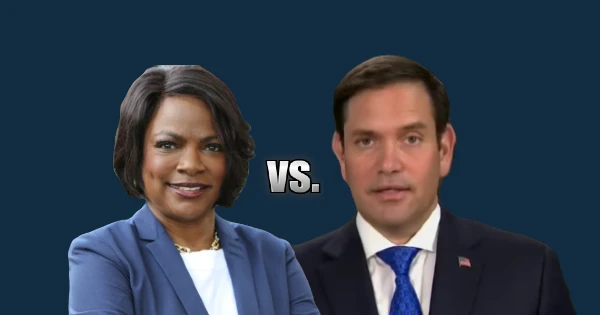 Less than a year out until Election Day and the two top candidates in the U.S. Senate race in Florida are starting to take shots at each other.
After recent votes on the $1.75 trillion infrastructure bill and the $2 trillion "Build Back Better" bill backed by the Biden administration, U.S. Sen. Marco Rubio, R-Fla., and U.S. Rep. Val Demings, D-Fla., exchanged fire through social media outlets.
"The Marxist takeover of the Democratic party is complete," Rubio insisted. "A president and speaker nearing the end of their careers and bullied a generation of Democratic politicians to cave to the radical left and vote for a bill with crazy things that will haunt them forever."
Rubio has also looked to link Demings to the Democratic leadership.
"Val Demings (the Pelosi puppet hand-picked by Schumer to run for Senate) just voted to pay people who crossed the border illegally $450,000 as reparations for having been detained and/or deported," Rubio noted. "This may sound too crazy to be true.
"Pelosi puppet Val Demings just voted to raise taxes on working people in Florida so millionaires can write off the high taxes in New York and California," Rubio added. "No wonder Schumer wants her in the Senate. She will always fall in line."
For her part, Demings insisted the 'bipartisan infrastructure bill will provide much-needed resources to repair and improve roads in Florida" and demanded to know "why did Marco Rubio vote against it?" before continuing to take aim at him.
"Our senior senator fails to show up for his job and for Floridians. Florida deserves better," Demings noted.
"Florida needs an advocate who can work to improve our state's infrastructure. And unlike Marco Rubio, I'll show up and get the job done for Florida families," she posted on social media.
More than half a dozen minor candidates have filed to run against Rubio in the Republican primary so far. Demings is the favorite to win her party's nomination though she does face former U.S. Rep. Alan Grayson, D-Fla., former U.S. House candidates Al Fox and Allen Ellison and Miami City Commissioner Ken Russell in the primary.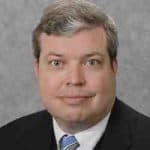 Latest posts by KEVIN DERBY
(see all)